Sacramento Wildfire Loss Attorney
Wildfires can destroy lives and homes in mere minutes and those fleeing wildfires may not be able to take anything but the bare essentials with them. The Sacramento wildfire loss lawyers at Rosenthal Law have more than 25 years of experience handling civil claims in Sacramento and we want potential clients to know their options for legal recourse after a California wildfire.
California residents must acknowledge the dangers of wildfires in the state. California's dry climate and high temperatures make most areas of the state highly susceptible to wildfires. Many state laws exist with the intent to prevent wildfires and limit their destructiveness. When wildfires damage homes and businesses, those affected should know their options for recovery. In most cases, affected individuals will need to rely on insurance coverage, but there may be opportunities for other legal actions if a specific person or party caused a wildfire, either intentionally or through negligence.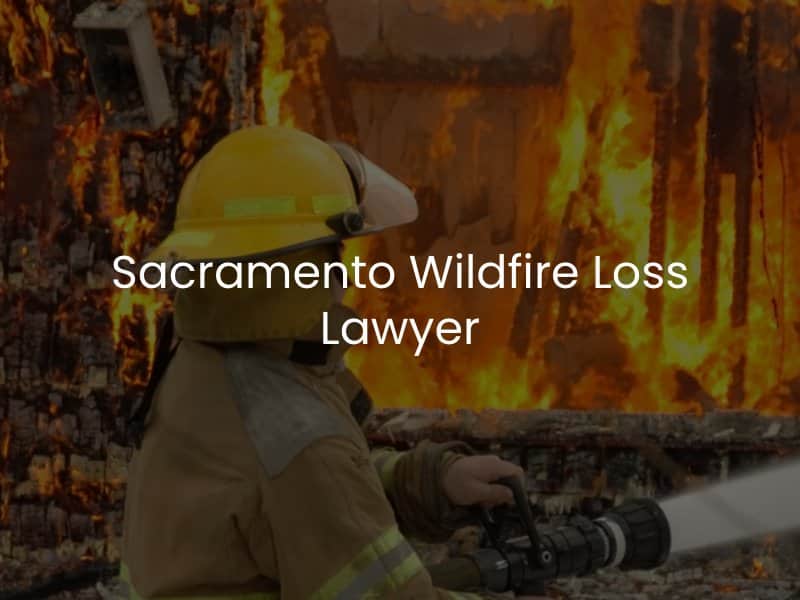 How a Sacramento Wildfire Attorney Can Help
Pursuing a wildfire loss claim is incredibly challenging. These cases typically involve many different parties, insurance carriers, and legal teams. Often, the defendants in the case have deep pockets. They have the resources needed to defend themselves against wildfire loss claims, to the detriment of those who have sustained massive losses.
When a wildfire loss attorney gets involved in the case, the plaintiffs have an advocate on their side every step of the way. An attorney will have the resources needed to stand up to the other parties involved. The role of an attorney begins as soon as they are engaged and take the case and includes:
Conducting an extensive investigation into the cause or causes of the wildfire
Determining which party or parties should be held responsible and face a wildfire lawsuit
Handling all communication and negotiations with other parties to help their client receive a fair settlement
Fully preparing the case for court, including working with other legal teams with other plaintiffs
One of the most valuable aspects of having an attorney is the constant flow of information related to the case. All too often, individual plaintiffs become overwhelmed by the sheer resources of the defendants, particularly if they do not have legal assistance. That will not happen when individuals work with an attorney. They will have an advocate who handles the process of obtaining the information and then presenting information to their client.
Does Insurance Cover Wildfires in California?
It's crucial to fully understand an insurance policy before purchasing it. Most insurance companies tailor their coverage options by area. For example, a homeowner in New Mexico may not have much reason to worry about flood insurance but wildfire coverage would be a very good idea instead. When a person purchases homeowners' insurance, renters' insurance, or any other insurance coverage, he or she must take the time to discern exactly what the policy covers and how much coverage it provides.
At first glance, you may think that your insurance coverage includes fire protection but upon closer inspection, this coverage may only apply to interior fires from cooking mishaps or defective appliances. Pay close attention to the wording of an insurance policy and look for any disclaimers or special clauses that dictate when and how coverage applies. Many California insurance companies only offer limited options for wildfire coverage due to the higher than average chance of wildfires happening in California.
If your insurance policy clearly covers wildfire damage but your insurer refuses to honor the policy or only offers a lower settlement amount than you need, you may have grounds for legal action against your insurer and should speak with a Sacramento personal injury lawyer. All insurance carriers must process claims in good faith and unjustifiably denying a claim, delaying a claim, or reducing a settlement amount would constitute grounds for a bad faith lawsuit against the insurer.
Insurance Tactics Used
One of the biggest issues plaintiffs face after wildfire losses is difficult insurance carriers. Insurance companies are required to treat policyholders fairly and handle wildfire loss claims in good faith. However, if an insurance carrier wrongfully denies the claim, commits an unfair act, or acts dishonestly, policyholders may have grounds for a bad faith claim. Some examples of bad faith concerning a wildfire loss claim include:
Delaying the claim for an unreasonable amount of time
Failing to respond to the claim in a timely manner
Denying the claim on wrongful grounds
Misrepresenting or lying about the extent of the policy coverage
Tampering with or manipulating investigation findings
Undervaluing the claim
A Sacramento wildfire loss attorney from Rosenthal Law can help deal with insurance carriers after these incidents occur. An attorney may need to simultaneously handle the plaintiff's insurance carrier as well as the claim or claims against other parties involved in the wildfire case.
Wildfire damage can affect more than just property. It can affect an individual's health. Individuals may have to deal with inhalation of smoke and soot, and they could be harmed due to mold damage in their home or business.
Intentional Torts and Civil Claims
If a wildfire breaks out due to the intentional or negligent actions of a particular person or party, then anyone affected may have grounds for legal action against the responsible parties. For example, a utility company that fails to perform adequate safety checks or fails to uphold required safety standards may unintentionally cause an explosion or fire that escalates into a large conflagration.
Kids with fireworks may also cause wildfires if they launch them in dry areas vulnerable to wildfires. When intentional torts like arson or illegal fireworks use cause wildfires, victims can file civil claims against those responsible. Those parties would also likely face criminal prosecution from the state. Learn more about these types of cases by consulting a Sacramento wildfire loss lawyer at Rosenthal Law.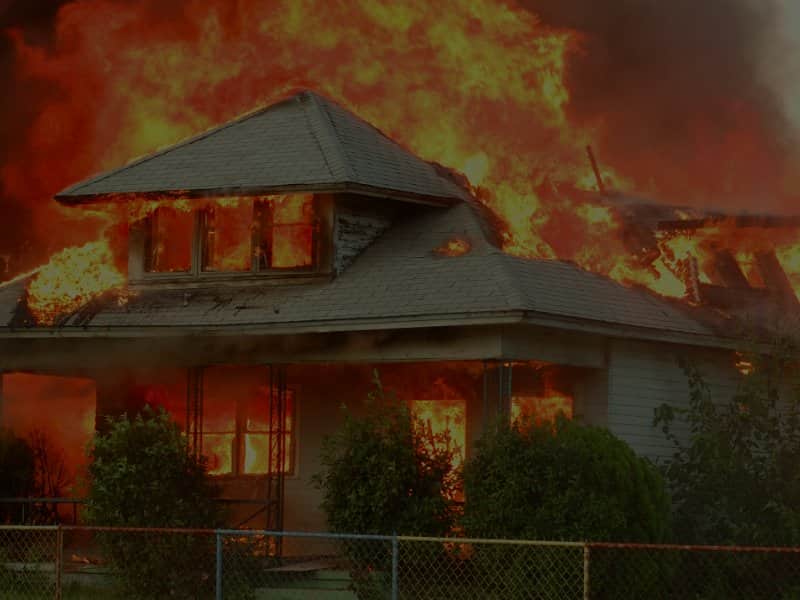 Third-Party Liability Claim for Wildfire Damages
Securing compensation for wildflower damages typically involves filing third-party liability claims. For a lawsuit related to wildfire damages, these claims may be made against the third party based on that party's negligence, carelessness, or reckless behavior.
There are many different parties who could become defendants in a wildfire damage lawsuit, depending on the cause of the fire. Some of the possible liable parties include, but are not limited to, the following:
Electric companies
Other utility companies
Other businesses
Private property owners
Government entities
Product manufacturers
Individuals in cases of accidents or even arson
In order to recover compensation through a successful third-party liability lawsuit, a wildfire loss attorney will need to prove that the other party was negligent in some way. Negligence, specifically concerning liability cases, can be defined by examining four elements:
Duty
It must be shown that the defendant owed a duty of care to the plaintiff or plaintiffs involved in the case. This duty of care will look different depending on the third party facing the lawsuit. For example, utility companies have a duty to ensure the safety of their property. This includes taking appropriate measures to prevent wildfires from occurring.
Product manufacturers have a duty to ensure that their products work as intended. The specific duty of care associated with your wildfire case must be examined thoroughly by an attorney in order to determine the next element.
Breach
After establishing that the defendant owed a duty of care to the plaintiff or plaintiffs, the next step is showing that the defendant breached their duty of care in some way. Utility companies could breach their duty of care by failing to maintain or upgrade their equipment. Product manufacturers could breach their duty of care by allowing unsafe products onto the market for consumer usage.
Causation
After showing that there was a breach of duty, it must be shown that the breach directly or indirectly led to the wildfire in question. There is often dispute with this element of negligence. For example, a defendant may indeed admit that there was a breach of duty but deny that the breach is what caused the wildfire. It will be up to an attorney to establish a strong link between the breach and the wildfire.
Damages
Lastly, it must be shown that the plaintiff or plaintiffs involved sustained some sort of monetary loss. This can include medical bills associated with the fire, property damage expenses, as well as pain and suffering losses.
When you work with a wildfire loss attorney in Sacramento, they will thoroughly investigate the claim and work to determine whether or not these four elements are present. Without these four elements, it is unlikely that a case will be successful.
Common Causes of California Wildfires
Wildfires can occur in a wide variety of ways in and around the Sacramento area. Liability for a fire will vary depending on how the fire started and who or which entity may have caused the fire. Typically, individuals or entities can be held responsible for a fire if they could have prevented it but failed to do so. These claims revolve around determining the negligence of these other parties if there is another party involved at all.
Some of the most common causes of California wildfires include:
Lightning strikes
Overall dry conditions
Failed forest management, including controlled burns
Flammable vegetation
Negligent human activity
Improper use of tools or equipment
Unattended campfires
Faulty power lines and electrical poles
Poorly maintained vehicles
Uncontrolled yard or debris fires
Discarded cigarettes
Fireworks
Arson
This is not a complete list of the causes of wildfires in California, and each individual incident will need to be investigated thoroughly in order to determine liability. In some cases, there is absolutely no liable party for a wildfire. However, in the event an individual, company, or entity was negligent, they should be held responsible and made to pay compensation to victims.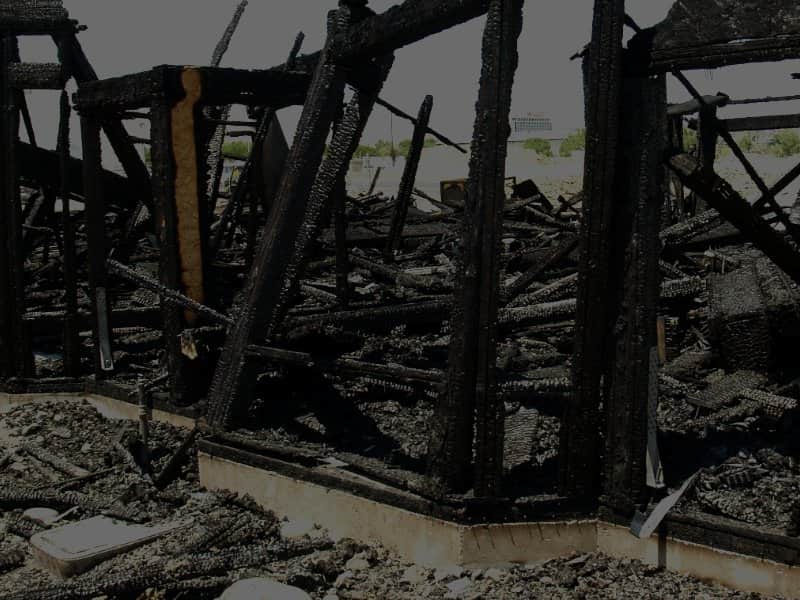 Types of Fire Damage
There are various types of damages that a wildfire can cause to individuals and their property. Wildfires have devastating effects on homes, businesses, and surrounding areas, and a wildfire lawsuit must examine and adequately assess all damage.
Some of the most common types of wildfire damage include:
Soot and Smoke Damage
Soot and smoke damage are long-term effects associated with the fire that could take months to effectively treat. Soot and smoke stick to objects inside of a home and could lead to contaminated furniture, curtains, ceilings, flooring, walls, and ductwork. Sometimes, soot and smoke damage render a house a total loss.
Burn and Heat Damage
Burn and heat damage are the most destructive forms of fire damage that can occur. When a structure or individual belongings are burned or melted, they are typically unsalvageable, resulting in major costs for a plaintiff.
Water and Mold Damage
It is common for structures to have water and mold damage after a wildfire. Water is necessary for firefighters to put out fires in homes or businesses, but this can also lead to major water damage and mold. Mold can form within a day after the water is used and spreads rapidly, so delays in mold treatment often result in a total loss for a plaintiff.
Other Damaged Property
Other types of property damage could lead to significant financial losses, including damage to structures around a home or business, to the landscape, as well as to the trees, all of which have monetary value. This can also include damage to any vehicles as a result of the wildfire.
Discuss Your Claim with a Wildfire Loss Attorney in Sacramento
If you or a loved one recently lost everything to a California wildfire and don't know what to do next, a lawyer can help you make sense of your options, handle insurance companies, and help build a strong case against a criminal or negligent party. Even if your insurance covers wildfire damage, it may not fully cover your damages so additional legal action may be necessary to recover.
The attorneys at Rosenthal Law understand how difficult it can be to pick up the pieces after a California wildfire. Our Sacramento wildfire loss lawyers have extensive experience with civil actions in California and the resources necessary to maximize compensation for our clients in every case. Contact us today to schedule a free case evaluation with one of our attorneys and we can let you know how we can help.