Roseville Slip and Fall Accident Lawyer
At Rosenthal Law, we are ready to help if you need a Roseville slip and fall lawyer. Our team has the resources needed to fully investigate every aspect of the incident, and we will not back down from aggressive insurance carriers when working to recover the compensation you need.
Slip into fall injuries often lead to major physical and financial setbacks. Unfortunately, these injuries are often caused by the negligent actions of other parties, but victims can struggle to recover compensation.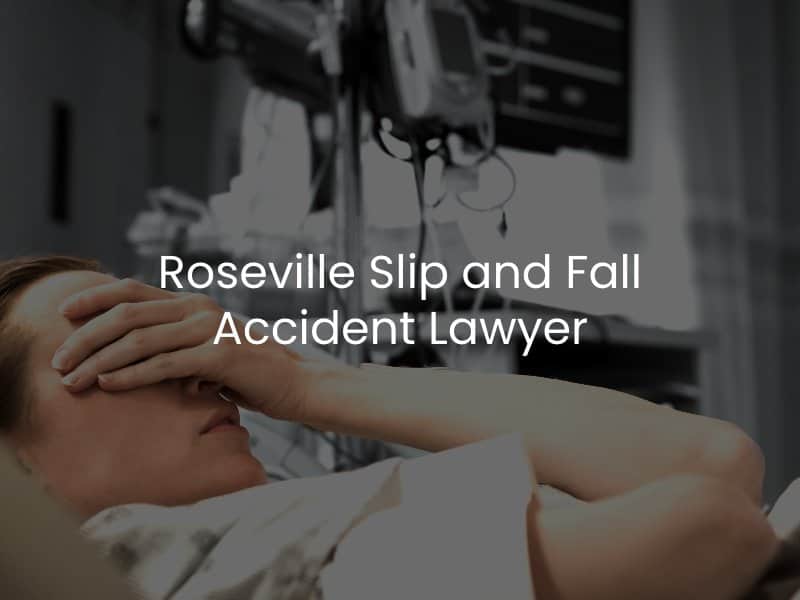 How Can a Roseville Slip and Fall Accident Attorney Help My Case?
The attorneys at Rosenthal Law understand how challenging slip and fall accident claims can be. Unfortunately, property owners, their insurance carriers, and legal teams involved in these cases make it very hard for an injury victim to recover fair compensation. However, when you have a skilled slip and fall accident lawyer in Roseville by your side, you will have an advocate ready to handle every aspect of the case.
When you work with an attorney from our office, you will have an advocate ready to fully investigate the case, ensure you are evaluated by trusted medical and economic professionals, and fully prepare your case for trial. Your Roseville injury lawyer will vigorously negotiate with the insurance carriers in order to recover fair compensation, but they will not settle for less than you deserve.
What Damages Can I Recover for my Slip and Fall Injuries?
There are often various types of damages recoverable after a successful slip and fall accident claim in Roseville. Our slip and fall accident attorneys worked diligently to ensure clients recover economic and non-economic damages for their losses.
Economic damages revolve around calculable expenses individuals are likely to incur after a slip and fall, including:
Medical bills
Physical therapy or rehabilitation
Prescription or over-the-counter medications
Out-of-pocket household expenses
Lost wages
Non-economic damages are not as easily measurable as economic losses, but they are equally as important. These types of damages seek to compensate individuals for their loss of quality of life and physical or emotional pain and suffering caused by the incident.
Causes of Slip and Fall Accidents
Data available from the National Safety Council indicates that slip and fall incidents account for more than 12% of all falls that occur across the country each year, and they commonly happen due to:
Floors wet due to spills or leaks
Wet entryways or exit ways around buildings
Floor mats or carpeting that are bunched up
Loose floorboards or stairs
Low light levels in pedestrian walk areas
Electrical cords or other objects strewn across pedestrian walkways.
Uneven flooring
Who Can Be Held Liable for a Slip and Fall Injury?
California law typically requires property owners to ensure their premises are safe for others who have a right to be there. This means that property owners should conduct regular inspections and maintenance on their premises to detect or repair any known hazard. Additionally, property owners should notify others about known hazards if they are unable to remedy the situation immediately.
In the event property owners fail to uphold their duty of care to others, they may be held liable for any injuries caused by their negligence.
Contact an Experienced Roseville Slip and Fall Accident Lawyer Today
If you or somebody you love has sustained a slip and fall accident injury caused by the negligent actions of a property owner in Roseville, reach out to the team at Rosenthal Law immediately. We will begin investigating your incident and begin the process of recovering compensation for your losses. When you need a Roseville slip and fall lawyer, you can contact us for a free consultation by clicking here or calling us at (916) 774-7200.