Roseville Premises Liability Attorney
When property owners fail to uphold their duty of care, the resulting consequences can lead to significant injuries. At Rosenthal Law, we are here to help if you need a Roseville premises liability attorney. Our team understands that property owners have responsibilities to those who have a right to come onto their premises. We also know that insurance carriers and at-fault parties often push back against paying out total compensation. We want to work on your claim as soon as possible so we can help you recover the compensation you need.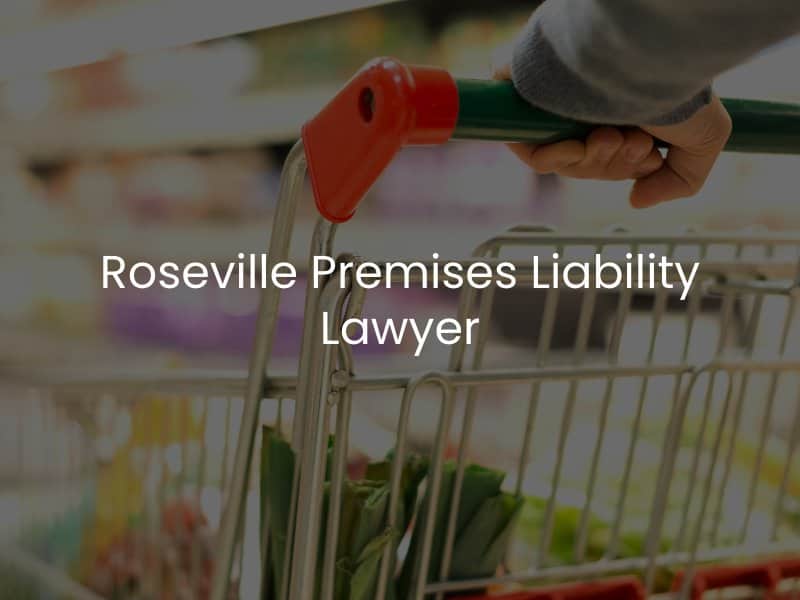 How Can an Roseville Premises Liability Attorney Help My Case?
Premises liability claims can be notoriously difficult, but the team at Rosenthal Law is ready to step in and help. An attorney will provide incredibly valuable assistance, beginning with investigating the claim and handling communication with other parties. An investigation into a premises liability case needs to be extensive, and negotiations often begin fairly quickly with insurance carriers.
However, insurance carriers typically resist paying full compensation, and a Roseville injury attorney will need to negotiate in order to ensure their client is treated fairly. In the event the other parties refuse to offer a fair settlement, it may be necessary to file a civil personal injury lawsuit in order to move the case toward a jury trial. An attorney will fully prepare the case for trial, including going through the discovery process and continuing negotiations with the at-fault party.
What Damages Can I Recover?
Individuals harmed by the negligence of a property owner in the Roseville area may be able to recover various types of compensation for their losses. Our team works diligently to ensure clients receive economic and non-economic damages, which can include:
Coverage of all emergency medical expenses
Compensation for ongoing doctor or hospital visits
Physical therapy, medical devices, and prescription medications
Lost wages if a victim is unable to work
Various household out-of-pocket expenses
Physical and emotional pain and suffering damages
Loss of enjoyment of life damages
Types of Premises Liability Cases
There are various types of injury incidents that could give rise to a premises liability claim. Any time a property owner fails to adequately address safety concerns on their premises, hazards can arise. Some of the most common causes of a premises liability claim include the following:
Slip and fall incidents
Elevator or escalator accidents
Stairway collapse
Objects falling on individuals
Fires
Negligent security concerns
Assault
Amusement park incidents
Swimming pool accidents
This is certainly not a complete list of the types of premises liability claims that arise in and around the Roseville area. If you believe your injury was caused by the careless or negligent actions of a property owner or their employees, we encourage you to reach out to a member of our team for a free consultation today.
Contact an Experienced Roseville Premises Liability Lawyer Today
If you or somebody you love has been injured due to the negligent actions of a property owner in the Roseville area, turn to the legal team at Rosenthal Law for assistance today. We have the resources needed to investigate every aspect of your injury claim, and we will work hand in hand with you until we reach a resolution to your claim. Our goal is to recover the compensation needed to make you whole. You can reach our Roseville premises liability attorney for a free consultation by clicking here or calling us at (916) 774-7200.