Roseville Drunk Driving Accident Lawyer
Drunk driving accidents often lead to significant injuries and property damage for those involved, but insurance carriers can make it hard to recover compensation. At Rosenthal Law, our Roseville drunk driving accident attorneys have the resources needed to handle complex vehicle accident claims, and we know what it takes to stand up to aggressive insurance carriers in order to recover the compensation that our clients deserve.
Contact us for a free consultation of your claim when you need a Roseville drunk driving accident lawyer.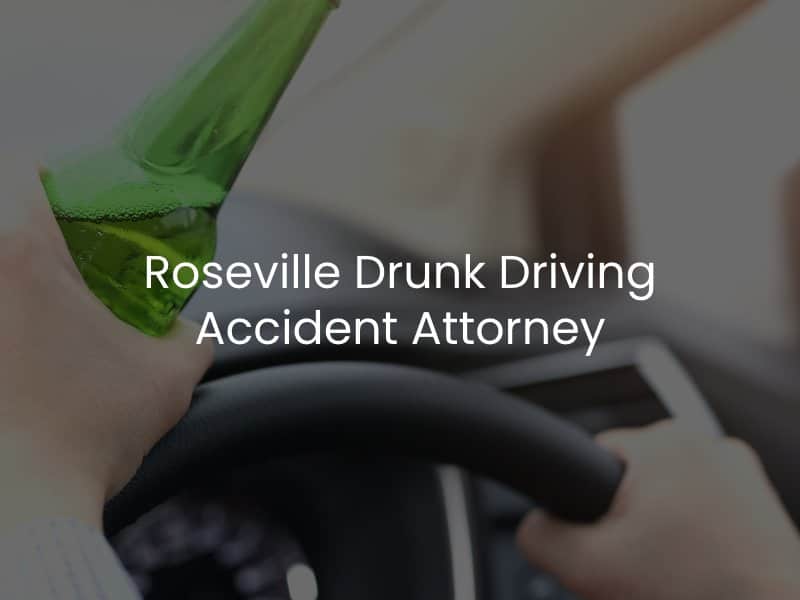 Why Should I Hire a Roseville Drunk Driving Accident Lawyer?
At Rosenthal Law, our team has more than 25 years of experience helping vehicle accident victims in the Roseville area recover compensation for their losses.
We have a thorough understanding of drunk driving and personal injury laws in California, and we thoroughly prepare every claim for trial to ensure our clients are treated fairly.
Our team handles Roseville drunk driving accident cases on a contingency fee basis, which means clients will never pay legal fees until after we recover the compensation they need.
Am I Entitled to Compensation After a Drunk Driving Accident?
Drunk driving accident victims in Roseville may be able to recover a range of types of compensation if their claim against the alleged intoxicated driver is successful. At Rosenthal Law, our Roseville accident lawyers work diligently to recover both economic and non-economic damages on behalf of every client we assist.
Economic Damages
Economic damages for a drunk driving accident claim include the calculable expenses victims endure as a result of the incident. Our team will use the receipts and bills that a victim receives to help adequately calculate:
Emergency medical expenses
All ongoing medical costs
Property damage expenses
Lost wages or loss of future earning potential
Physical therapy and rehabilitation
Prescription medications or medical devices
Non-economic Damages
Non-economic damages for these claims involve a range of more immeasurable expenses that a victim is likely to endure as a result of the incident. These are often referred to as pain and suffering damages, and the types of payment a client receives are used to compensate their:
Physical pain and suffering losses
Emotional and psychological pain and suffering
Loss of enjoyment of life
How Long Do I Have to File a Claim?
Drunk driving accident victims in Roseville have a limited amount of time to file their claims in court. The California personal injury statute of limitations is two years from the date an injury occurs. This gives drunk driving accident victims a two-year window with which to file a lawsuit against the alleged negligent driver, or they will be unable to recover the compensation they are entitled to.
Directionally, victims must keep insurance carrier deadlines in mind. Any insurance carriers involved in these cases will have reporting deadlines that must be adhered to as well. We strongly encourage you to reach out to an attorney for help with filing these claims on time.
Contact Our Roseville Drunk Driving Accident Attorney Today
If you or somebody you love has been injured in an accident caused by the negligence of a drunk driver in the Roseville area, turn to the team at Rosenthal Law for assistance immediately. We want to investigate your claim and begin communication with the insurance carriers as soon as possible. Our goal is to recover the compensation you need to get through this, and we have no problem taking your case to trial if necessary.
When you need a Roseville drunk driving accident lawyer, you can contact us for a free consultation by clicking here or calling us at (916) 774-7200.