California Motorcycle Permit Restrictions
California is an incredibly popular state when it comes to owning and operating a motorcycle. There are more registered motorcycles in this state than there are anywhere else across the country. However, owning and operating a motorcycle is a tremendous responsibility, and those who are interested in these activities need to know what the laws say surrounding California motorcycle permits before they start riding.
Here, our motorcycle accident lawyers want to discuss the process of obtaining a motorcycle license, including the motorcycle permit restrictions. We also want to discuss some of the dangers that motorcyclists face on the roadway.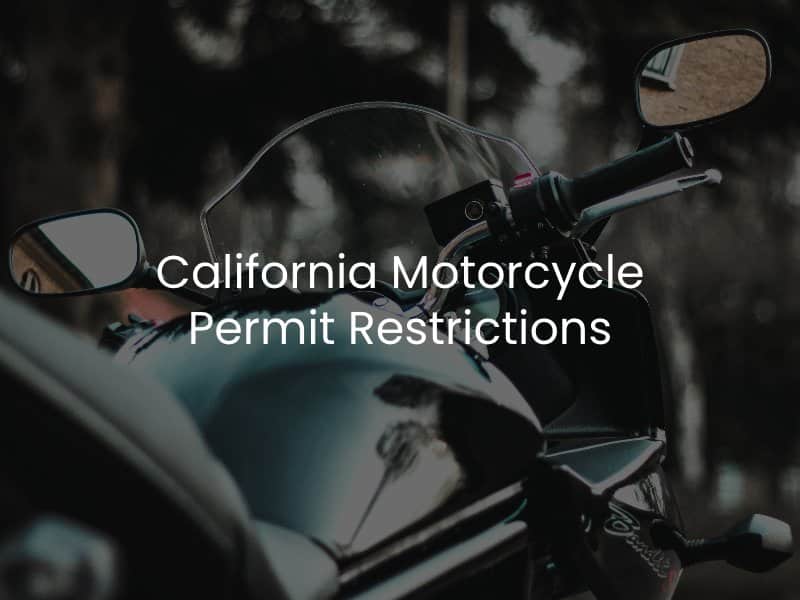 What is Required of California Motorcyclists?
Motorcyclists in California are required to follow the same traffic laws that apply to drivers of traditional passenger vehicles. However, the state also has specific laws that apply only to motorcyclists. These rules are in place to protect everybody on the roadway, from the motorcyclists to others who share the road.
First and foremost, California law requires that all motorcyclists obtain their motorcycle learner's permit before they apply for a motorcycle license. Any motorcyclist between the ages of 16 and 18 is required to have their motorcycle learner's permit in California for six months before they can apply for the full motorcycle license. In order to obtain a motorcycle learner's permit, an applicant is required to pass a vision test, a skills test, and a knowledge test that covers information found in the California Motorcycle Handbook. Even though an applicant only has to have their permit for six months before they apply for their full motorcycle license, the permits themselves are valid for 12 months after they are issued. However, when a motorcyclist has their learner's permit, they are not allowed to carry passengers, drive at night, or drive on the freeway.
Any motorcycle permit applicants between the ages of 18 and 21 can obtain their motorcycle license by completing the application, passing the vision test, and passing the knowledge test. As of 2018, motorcyclists in this age range can present a certificate of completion from any motorcyclist training program the California Highway Patrol approves instead of taking the skills test.
Any person over the age of 21 can complete the motorcycle driving test or complete the motorcycle rider training course to obtain their license.
Motorcycle Safety is of the Utmost Importance
Data available from the California Office of Traffic Safety shows us that there are more than 850,000 total motorcycles registered in the state of California. Unfortunately, the data shows us that there were nearly 14,000 total motorcyclist injuries during the latest reporting year across the state. During that same year, there were nearly 500 total motorcyclist fatalities.
Injuries sustained by motorcyclists are often severe because the cyclists lack the same types of protection available to drivers and passengers inside traditional vehicles. It is not uncommon for a motorcyclist to sustain the following in the event a collision occurs:
Broken or dislocated bones
Spinal cord injuries with paralysis
Other severe back or neck injury
Open head wounds
Amputations or crush injuries
Internal organ damage
Internal bleeding
Severe scarring or disfigurement
Emotional and psychological trauma
The goal of California's motorcycle learner's permit is to ensure that riders, particularly younger motorcycle riders, are safe and trained when they are operating their motorcycle on the roadway.
Unfortunately, motorcycle accidents are going to occur. Often, these incidents are caused by the careless and negligent actions of other drivers on the roadway. If you or somebody you care about has been injured in a motorcycle crash caused by somebody else, seek assistance from a skilled Sacramento accident attorney as soon as possible. An attorney can use their resources and legal expertise to conduct a thorough investigation into the incident and help victims secure full compensation for their losses.