California Car Insurance Laws
Most individuals know that they have to carry insurance on their vehicles at all times in order to remain legal on California roadways. However, what type of insurance do you need? How much insurance is required? Do you have to carry uninsured motorist coverage?
Here, we want to examine California car insurance laws so that you understand your responsibilities before hitting the roadway.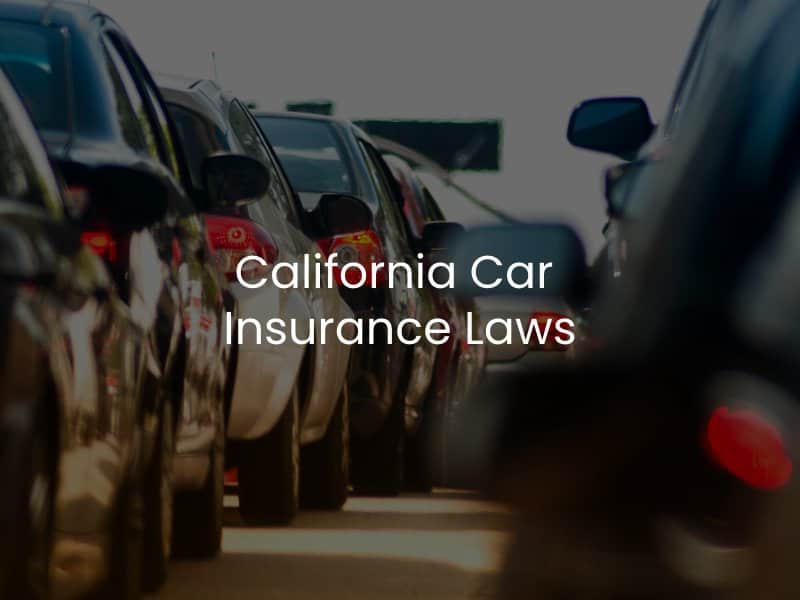 California is a Fault-Based State
When it comes to vehicle accidents, California is a fault-based state. This means that victims in a car accident will be able to recover compensation from the driver(s) who caused the accident. It will be the at-fault party's insurance carrier that pays compensation for medical expenses and property damage losses.
Some other states across the country handle car accident claims on a no-fault basis, which means individuals turn to their own insurance carrier to recover compensation.
What Does State Law Require?
California law specifies what types of insurance and minimums that individuals need to carry in order to remain legal on the roadways. Currently, this includes the following:
Bodily injury liability coverage of $15,000 per person and $30,000 per accident minimum
Property damage liability coverage of $5,000 minimum
Please understand that these are only the minimums. Many individuals choose to carry higher coverage amounts in order to ensure that they are able to pay expenses to other parties if they cause an accident. The minimums in California are relatively low, and it does not take that severe of an accident to reach these injury and damage minimums.
Do You Need Uninsured or Underinsured Motorist Coverage?
Currently, California law does not require individuals to carry uninsured or underinsured motorist coverage. Uninsured motorist coverage is intended to provide compensation to individuals if they are struck by a driver without insurance. Underinsured motorist coverage helps pay compensation in the event an individual sustains losses that rise above the minimums of the at-fault party's insurance.
We strongly encourage all drivers in California to carry both uninsured and underinsured motorist coverage. This does not raise monthly premiums very much and certainly helps in the event an accident occurs.
Are You Covered if You Travel Out of State?
Yes, drivers in California will be covered if they cross state lines. Additionally, drivers who are insured in other states will have valid coverage when they enter California.
What if You Cause a Crash?
You purchase insurance to ensure that you are able to handle expenses if you cause a crash. If you rear-end another driver who sustains injuries and property damage, the other driver will file a claim against your insurance carrier for compensation.
However, if you cause a crash, you will be on the line for covering your own medical expenses and property damage losses. You can choose to purchase collision coverage as well as personal injury protection insurance to cover your property damage and injury expenses if you cause an incident.
Working With an Attorney
If you or somebody you care about has been injured or sustained property damage in a car accident caused by another driver, we strongly encourage you to work with a skilled car accident lawyer in Sacramento who could help you recover complete compensation. Even if the other driver has insurance, it can be challenging to recover full compensation. An attorney can help you through this process.