What is PIP Insurance?
All drivers in California are required to carry automobile insurance in order to remain legal on the roadway. In this state, drivers are required to carry bodily injury liability coverage as well as property damage liability coverage. Drivers are not required to carry uninsured or underinsured motorist coverage, nor are they required to carry personal injury protection (PIP) insurance.
However, drivers can opt to purchase additional types of insurance. Here, we want to define PIP insurance and discuss how this type of coverage could help you in the event of an accident occurs.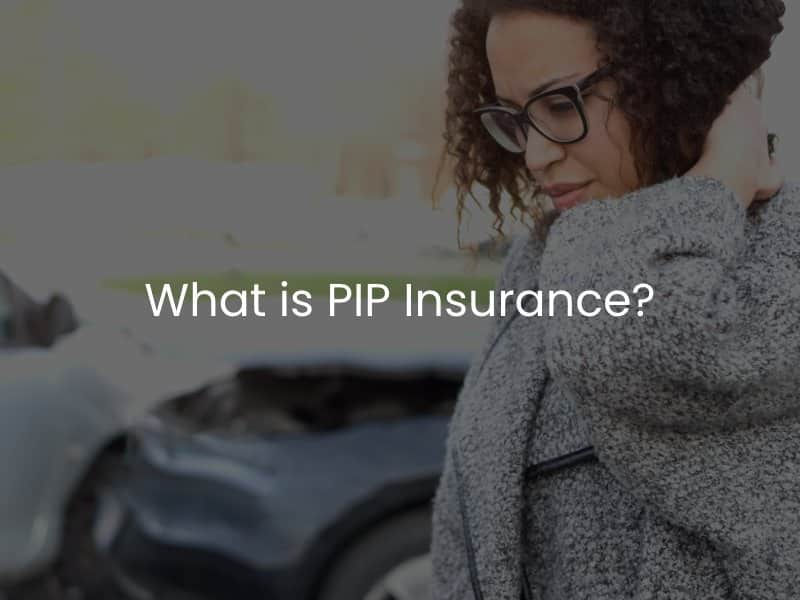 Personal Injury Protection Insurance – Is it Available in California?
If we look directly at California law to see what types of auto insurance individuals are required to have, we can see the following:
Bodily injury liability coverage: $15,000 per person / $30,000 per accident minimum
Property damage liability coverage: $5,000 minimum
This is rather basic insurance coverage but that is all that California law requires. You will see that drivers are not required to carry uninsured or underinsured motorist coverage in this state, nor are they required to carry personal injury protection (PIP) insurance.
Personal injury protection insurance is typically required in states that follow "no-fault" vehicle insurance laws. In those states, drivers turn to their own insurance carrier to recover compensation after a crash occurs, with very few exceptions, regardless of who caused the crash. Drivers in no-fault insurance states turn to their PIP coverage.
In the state of California, PIP insurance is not available to drivers. However, automobile insurance carriers in California do offer other types of medical payments insurance to drivers, and these coverages are often referred to as MedPay.
Drivers are not required to carry MedPay insurance in California. However, MedPay can be incredibly beneficial to drivers. This type of insurance is similar to PIP, specifically because both of them help pay medical bills after a car accident. Importantly, MedPay will help individuals pay their medical bills even if they were found to be at fault for the incident. However, MedPay typically pays less than PIP insurance, and there are no provisions for lost wages or household out-of-pocket expenses that arise because an individual cannot perform tasks due to the injury.
Working With an Attorney After a Car Accident
If you or somebody you love has been injured or sustained property damage in a car accident, you may need to work with a car accident attorney to recover full compensation for your losses. California is a fault-based state when it comes to vehicle accidents, which means that the at-fault driver will be responsible for paying compensation for any other party's medical bills and property damage expenses. If you were injured as a result of the negligence of another driver, an attorney can help you recover maximum compensation through an insurance settlement or a personal injury lawsuit.
If you were found to be at fault for your vehicle accident and you have MedPay insurance, this does not mean that your insurance carrier is going to willingly hand over compensation. You may need an attorney who can help you stand up to your own insurance carrier to recover the full compensation available under your MedPay limits.