What is a Subrogation Claim?
When a person sustains an injury that occurs due to the negligence of another individual or entity, they may be able to recover compensation for their losses. However, waiting for an insurance settlement or a personal injury jury verdict to come through can take time. When a personal injury claim is ongoing, victims are often left scrambling to look for ways to pay their medical bills, prescription medication costs, physical therapy and rehabilitation expenses, and more.
Sometimes, individuals can obtain coverage for these expenses through their personal insurance carrier before they receive compensation through the settlement or jury verdict. However, the insurance carrier will likely have the right to recover the money they pay out if a person eventually secures compensation from the at-fault party. This is called the subrogation process.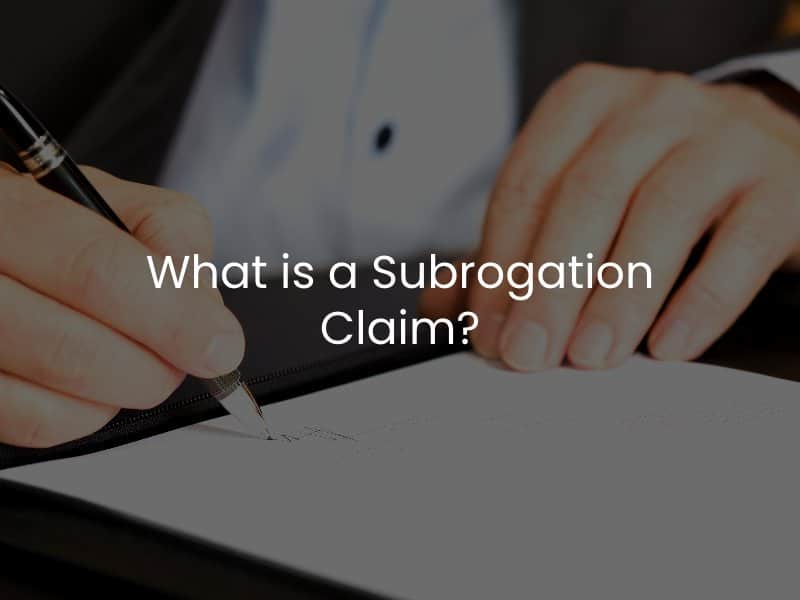 Who has the Right to Subrogation Claims?
The right to subrogation can apply in California in various instances. Typically, we see that these claims are made by insurance carriers who have made payments on behalf of an individual who has sustained some type of injury. The insurance carrier will then have the right to recover what they paid towards the individual's bills if the injured individual recovers compensation from another party.
For example, if a person's personal insurance carrier pays for their injuries after they are involved in a car accident caused by another driver, then the personal insurance carrier will likely be able to make a subrogation claim to recover compensation if the injured individual receives a settlement from the at-fault driver.
Some of the most common types of insurance payments that are made that then turn into a subrogation claim include:
MedPay. Many individuals have MedPay as part of their auto insurance coverage, and this allows them to build their insurance directly for medical care regardless of who is at fault for the incident.
Uninsured or underinsured motorist coverage. Uninsured and underinsured motorist coverage is designed to help individuals if they are involved in an accident with an uninsured driver or with a driver who does not have enough coverage to pay for the victim's expenses.
Health insurance payments. Sometimes, individuals have to turn to their private insurance carrier, as mentioned above, to recover compensation after an incident.
Again, when an insurance carrier pays compensation to a person who later receives a settlement from an at-fault party, the insurance carrier has the right to recover monies that they paid out through subrogation. As the injury victim, you will not have any right to recover the money that they recover through this process.
Who Handles the Subrogation Process?
Typically, individuals will not have to do anything with the subrogation process. Insurance carriers will normally make the subrogation claim on their own. If you happen to be working with an Sacramento injury attorney for a personal injury case involved in the claim, please speak to them about subrogation. If you have used any type of personal insurance coverage to pay for your expenses while you wait for a settlement or jury verdict, there is a good chance that a subrogation claim will be made.