Motorcycle Safety Protective Gear
California has more registered motorcycles than any other state in the country. With wonderful riding weather throughout most of the state and beautiful scenery, operating a motorcycle can be a freeing experience. However, motorcyclists need to take steps to stay safe when they are operating these vehicles. Unfortunately, the careless or negligent actions of others on the roadway can lead to devastating accidents. Our Sacramento motorcycle accident lawyers want to discuss motorcycle safety protective gear that every motorcyclist should have when they head out on the roadway in California.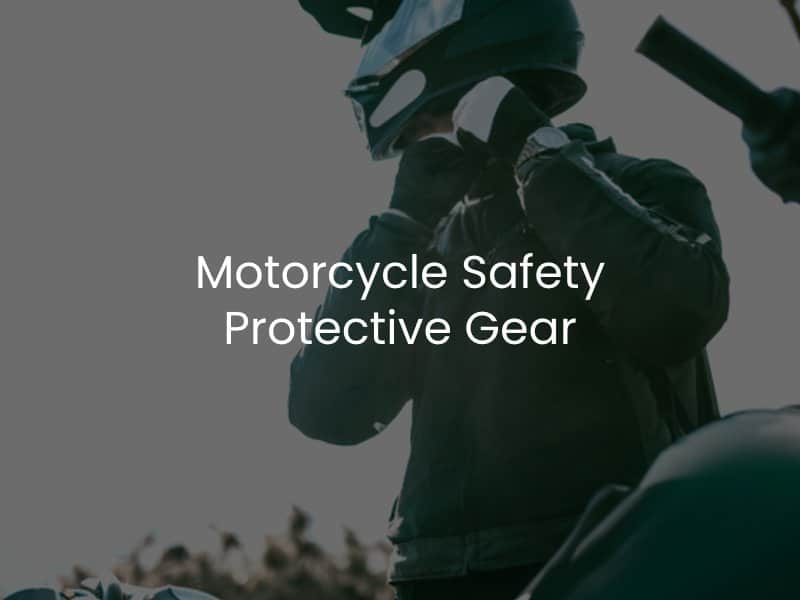 Safety on the Motorcycle – Having the Right Gear
Data available from the California Office of Traffic Safety shows that there were 474 total motorcyclist fatalities during the latest reporting year across the state. During that same year, nearly 13,000 motorcyclists sustained injuries as a result of a collision with other vehicles.
Motorcyclists who have the appropriate safety gear are much less likely to be injured or die as a result of accidents involving heavier passenger cars.
Motorcycle Helmets
The state of California requires that all motorcyclists wear DOT-approved helmets. It is crucial to understand that a DOT-approved motorcycle helmet is much different than a bicycle helmet or novelty helmets that are available. In order to be compliant with DOT standards, helmets must have the proper impact-absorbing liner (one inch), a hard outer shell, and a visor. There are other requirements that you should read about before purchasing a motorcycle.
Proper Footwear
Proper footwear is crucial for motorcyclists in California. A motorcyclist's feet keep them balanced when they are stopped, and there are plenty of hazards and debris on the roadways that could cause severe injuries. Additionally, foot protection helps motorcyclists remain in control of their motorcycles at all times.
The soles of a motorcyclist's shoes should be stiff, much like those in regular boots. Boots with a heel will offer a better grip on the motorcycle pegs. The best type of motorcycle footwear has reinforcements for ankle, shins, and calf to protect from flying roadway debris and various crash-related leg injuries.
Riding Gloves
Motorcyclists need to be able to protect their hands. A motorcyclist's hands control the direction and speed of the bike, and cyclists cannot afford to compromise hand safety. It is recommend that motorcyclists get full-fingered gloves that can protect them from the sun, wind, cold, blisters, and debris. Additionally, gloves will be able to protect the hands from abrasions in the event of a crash does occur.
Riding gloves need to fit snug way so that riders can maintain a grip on the motorcycle's handlebars. Loose or bulky gloves can compromise the grip and put the motorcyclist at risk of crashing.
Body Armor
Yes, motorcyclists can benefit from body armor on the market specifically geared towards their needs. Body armor can now be built directly into the pants and jackets to offer both style and safety for the motorcyclist. There are various types of armor available, including memory foam armor and hard armor. The memory foam armor is similar to the material inside of a motorcycle helmet and offers significant impact absorption. Hard armor is made from impact-resistant foam and plastic.