How to Choose a Motorcycle Helmet
Motorcycle helmets save lives. There is little room for debate on this topic. The bottom line is that every motorcyclist in California should wear a helmet when they are on the roadway. Not only is this the law, but this will also prevent motorcycle drivers and passengers from sustaining a severe traumatic brain injury, an open head wound, or even death.
Here, our motorcycle accident lawyers want to discuss how to properly choose a motorcycle helmet before you hit the roadway to enjoy a scenic drive in California. A good motorcycle helmet will prevent severe injuries in the event a motorcycle crash occurs in Sacramento.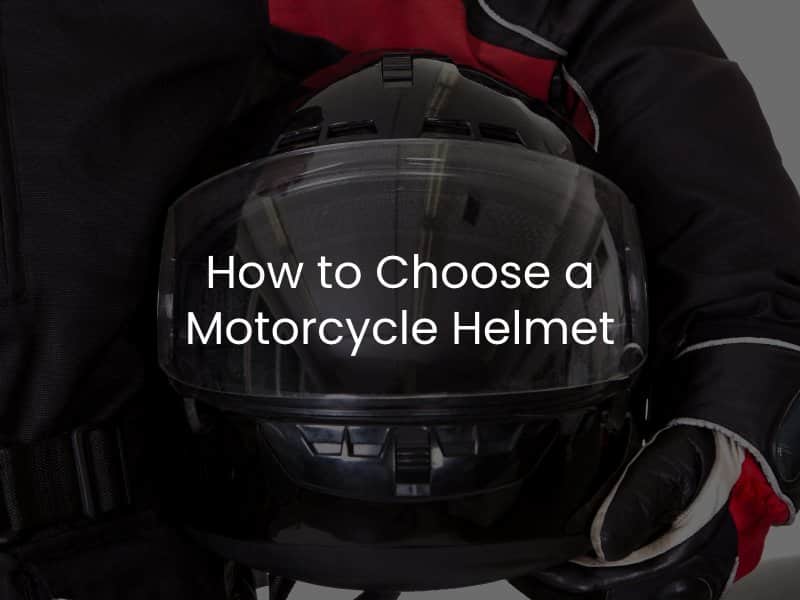 Motorcycle Helmets are the Law in California
When we turn to California Vehicle Code 27803, we can see that state law says that all motorcycle drivers and passengers are required to wear safety helmets that meet specific state requirements. Put simply, it is against the law to ride on a motorcycle in California without an approved helmet. Specifically, this needs to be a US Department of Transportation (DOT) approved helmet. When choosing a motorcycle helmet, you need to pick one with the DOT-approved sticker.
What Does it Mean for a Helmet to be DOT-Approved?
The truth is that not all helmets are created equal. In fact, some are simply designed to look good and have virtually no safety features involved.
For a motorcycle helmet to be DOT-approved, it will need to follow the Federal Motor Vehicle Safety Standard #218. The National Highway Traffic Safety Administration (NHTSA) is responsible for creating a set of standards available to all motorcycle helmet manufacturers so that they can produce helmets that meet their requirements. These manufacturers are required to self-certify that their helmets pass the required standards, and they are allowed to put a DOT-approved sticker on the helmet when it goes up for sale. Even though these are self-certified helmets, these manufacturers have a strong incentive not to falsified their data. The government will issue massive fines for every violation of selling an unapproved helmet that is marketed as approved.
The impact attenuation test. This means that the helmet is subjected to various impacts against both a rounded and a flat anvil after the helmet has been conditioned to reflect various types of operating environments. These environments include humidity, low/medium/high temperatures, and water immersion. By testing helmets that have been subjected to various types of environments, this will ensure that the helmet remains at optimal performance during different riding conditions.
The penetration test. A six-pound 10-ounce striker is dropped from a height of 118 inches onto various parts around the helmet to test resiliency.
The retention strap. The motorcycle helmet retention strap is tested under both 50- and 300-pound loads to ensure that it does not elongate more than an inch after the load.
It needs to be pointed out that even an excellent DOT-approved motorcycle helmet safety rating is only valid if the helmet is the correct size for your head. If you get into any motorcycle accident and your head experiences an impact of some sort, the impact-absorbent liner inside the helmet is designed to manage the forces. However, if a motorcycle helmet is too big and the gap between the motorcyclist's helmet and their head is too large, this is not going to offer the required amount of protection.