Can a Spinal Cord Injury Be Repaired?
Spinal cord injuries can be devastating, and they can occur in a wide variety of ways. When a person sustains a spinal cord injury, it can range in severity. Incomplete spinal cord injuries can lead to partial paralysis, though complete spinal cord injuries often cause permanent paralysis below the site of the entry. Here, we want to discuss whether or not spinal cord injuries can be repaired by modern medicine.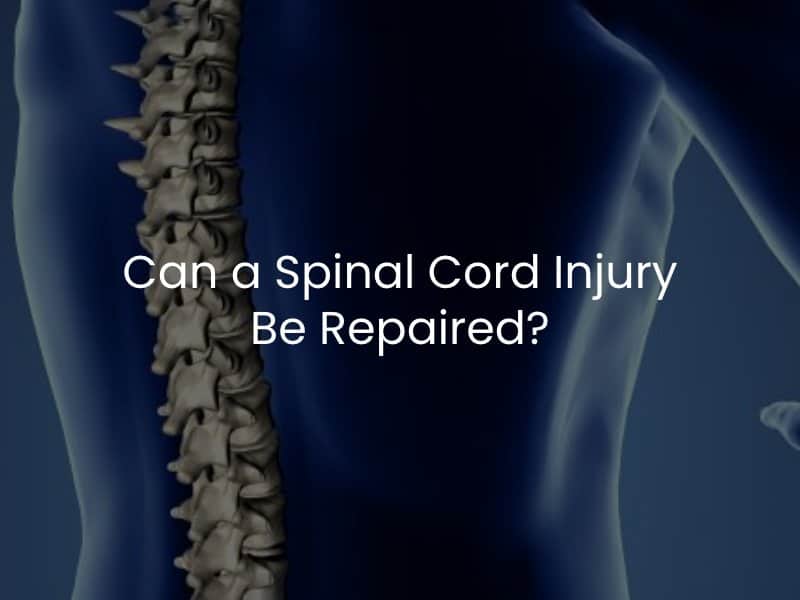 Spinal Cord Injuries and Healing
When we examine information available from the Mayo Clinic, we can see an answer to our question when they say, "there's no way to reverse damage to the spinal cord." Yes, this can be incredibly disheartening for spinal cord injury victims and their family members to hear. Regardless of the level of spinal cord injury a person sustains, having to deal with the permanent consequences and lifestyle changes caused by the injury can be incredibly challenging.
When we examine data available from The National Spinal Cord Injury Statistical Center (NSCISC), we can see that, regardless of the level of spinal cord injury a person sustains, victims are likely to incur significant medical bills for the remainder of their life. The first year of medical care for a spinal cord injury victim can range anywhere from approximately $375,000 to more than $1.1 million. The NSCISC also shows us that every subsequent year of medical care for the remainder of a person's life can range anywhere from approximately $45,000 to around $200,000, depending on the level of spinal cord injury severity.
This continued medical care includes the necessary treatment for the original injury as well as any subsequent medical issue that will likely arise as a result of the spinal cord injury. Individuals who sustained spinal cord injuries are more likely to be re-hospitalized as a result of genitourinary system failure, skin disease, respiratory issues, circulatory problems, musculoskeletal diseases, and more. Unfortunately, spinal cord injuries are also likely to have a lower life expectancy.
Advances Being Made in Spinal Cord Repair
Scientists and medical professionals have not stopped working to develop procedures that can help spinal cord injury victims. In February of 2021, Yale scientists released a report that stated they have been able to repair injured spinal cords using a person's own stem cells.
The researchers say that intravenous injection of bone marrow derived from the stem cells into patients with spinal cord injuries "lead to significant improvement in motor functions." They stated that more than half of the patients showed substantial improvements in the ability to walk or use their hands within weeks of the stem cell injection. As of the publication of the report, there were no substantial side effects reported.
As spinal cord injury research continues to develop, we sincerely hope that these treatments or the breakthrough needed for spinal cord injury victims and their families to regain a sense of control over their lives, even if just a little bit. Individuals who sustained spinal cord injuries caused by the negligent actions of others should be able to live their lives, and any step towards regained mobility is positive momentum.