Can I Recover Damages for Mold?
Mold can lead to a variety of health issues, particularly if the mold goes unnoticed and uncorrected. Any individual who sustains significant health impairment due to mold may need a premises liability lawyer to recover compensation from their landlord or another responsible party. These cases can become complex, but here we want to discuss the types of compensation you may be able to recover if your mold claim is successful.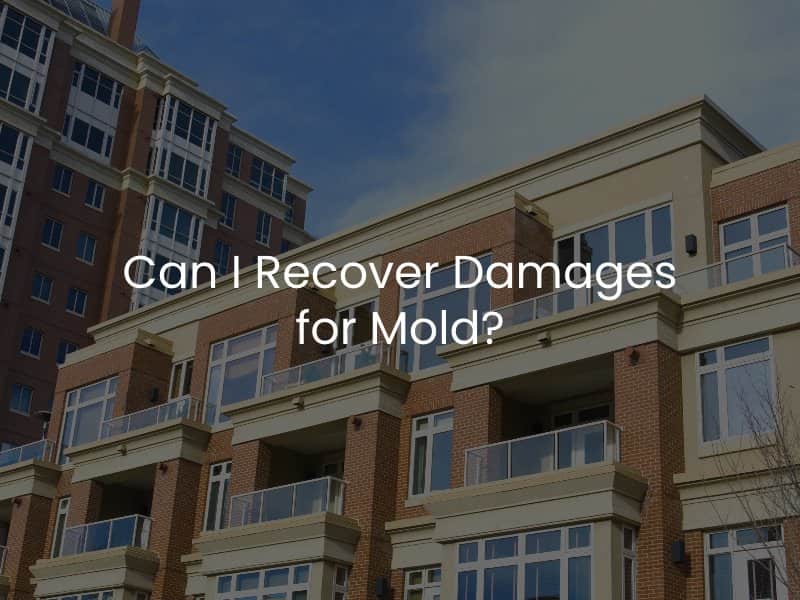 Landlords Must Provide Adequate Living Spaces
Landlords are supposed to supply living spaces that are free from known hazards. This includes ensuring the residents have adequate airflow, that the premises is maintained, and that any mold is dealt with. Mold, particularly toxic mold, is certainly a health hazard.
Landlords need to be notified about the suspected presence of mold immediately. In most cases, the mold occurs because there is an underlying issue with the premises, usually a leak from the roof, a leaking AC, or a leak in the piping.
After a landlord is notified of a dangerous or hazardous situation, they need to take steps to remedy the issue. Failing to do so could further put tenants at risk and give rise to lawsuits.
Small Claims Court for Mold Issues
If you are a tenant affected by mold that has not been addressed by your landlord, it is crucial to contact an attorney for assistance as soon as possible. These claims can be challenging, particularly when it comes to proving the liability of the landlord.
One of the first steps towards recovering compensation could be filing a lawsuit against the landlord in small claims court if the claim is within the limit of small claims for California (up to $10,000 worth of damages).
In the event the damage goes above $10,000, it may be necessary to file a personal injury or property damage lawsuit against the landlord and civil court. It is crucial to abide by deadlines for these types of claims, which are typically two years from the date the incident occurs.
Insurance Coverage for Mold
Renters often experience damaged property as a result of mold in their living spaces. We strongly encourage any person renting from a landlord to obtain renters' insurance which can be used to help cover the cost of replacement or damage repair for items damaged by the mold.
However, renters' insurance will not likely cover any medical bills associated with the mold on the premises. In these cases, individuals harmed may need to turn to their own personal health insurance carrier to cover immediate medical expenses. A personal injury lawsuit may be necessary to recover compensation for any health issues caused by the mold.
An Attorney Can Help
If you have any questions about whether or not you are entitled to compensation as a result of mold that was not taken care of by a landlord, you need to reach out to a personal injury attorney as soon as possible. These claims can be challenging, and proving liability for the mold issue will be the number one priority. An attorney will help recover total compensation, including coverage of medical bills, property damage expenses, relocation expenses, pain and suffering damages, and more.