What Is A Personal Injury Settlement Agreement?
If you sustain an injury caused by the actions of another individual or entity in California, there is a high likelihood that you will be able to recover compensation for your losses. However, there are various ways to recover compensation in these situations. Typically, an injury claim is resolved through a settlement with an insurance carrier. However, what is a personal injury settlement agreement? Here, we want to delve into a settlement agreement and discuss how this pertains to your overall claim.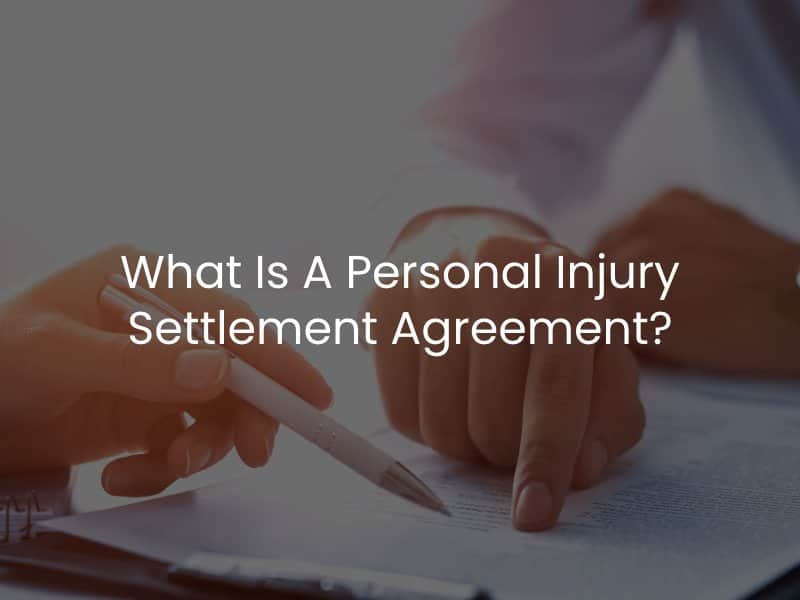 Most California Injury Claims Resolved Through Insurance Settlements
Most injury claims that occur in California end up being resolved through a settlement agreement with an insurance carrier. In these situations, individuals involved are able to avoid the costly and time-consuming process of filing a personal injury lawsuit and having the case heard in front of a jury. It is not uncommon for jury trials to happen years after an incident occurs, and the stark reality is that most injury claims are not complex enough to have to require anything more than investigations by insurance carriers.
When an injury claim is filed with an insurance carrier in California, this will typically initiate the investigation process by the insurance carrier as well as any legal teams involved. Insurance claims adjusters conduct preliminary studies about the incident, and they may even offer a quick settlement to the injured party.
However, it is important to point out that the moves that insurance carriers make are calculated. If a quick settlement offer is made, this usually means that they know that they will have to pay out a settlement eventually, and the early settlement is an attempt to get the injured party to take a lower amount of money than they should otherwise receive.
Insurance carriers are for-profit entities, which means they want to pay as little as possible for every claim that comes to their door. The low initial settlement offer is where the negotiation process should begin. The injury victim and the insurance carrier will typically go back and forth negotiating until an adequate settlement amount has been agreed on. We strongly encourage injury victims in California to work with a personal injury lawyer who has experience handling these negotiations.
Types of Compensation Available in a Personal Injury Settlement
There are various types of compensation individuals can be awarded through a settlement agreement in California. While no two injury claims are exactly like in this state, victims are often able to receive the following through their settlements:
Total payment of all medical bills related to the incident
Compensation for any physical therapy or rehabilitation
Coverage of medical devices and prescription medications
Lost income if a person cannot work while they recover
Property damage expenses
Physical pain and suffering damages
Emotional and psychological distress damages
Loss of enjoyment of life damages
When an adequate settlement amount has been agreed upon, the injured party will need to sign the settlement agreement. Please be aware that signing an agreement means that the case is over with. There will be no way to go back and open the case to recover more compensation if an individual discovers that their injuries are more severe than they initially thought. That is why we caution clients to never agree upon a final settlement until after they have finished all medical treatment related to their injury.