How to Find the Right Personal Injury Lawyer
If you or a loved one sustain an injury caused by the negligent or intentional actions of another person or entity, then you may be able to recover compensation for your losses. However, in order to secure compensation for your medical bills, lost wages, and other damages, you will likely have to go through the insurance settlement or personal injury lawsuit process. Here, we want to discuss some steps you can take to find a personal injury lawyer to help you every step of the way.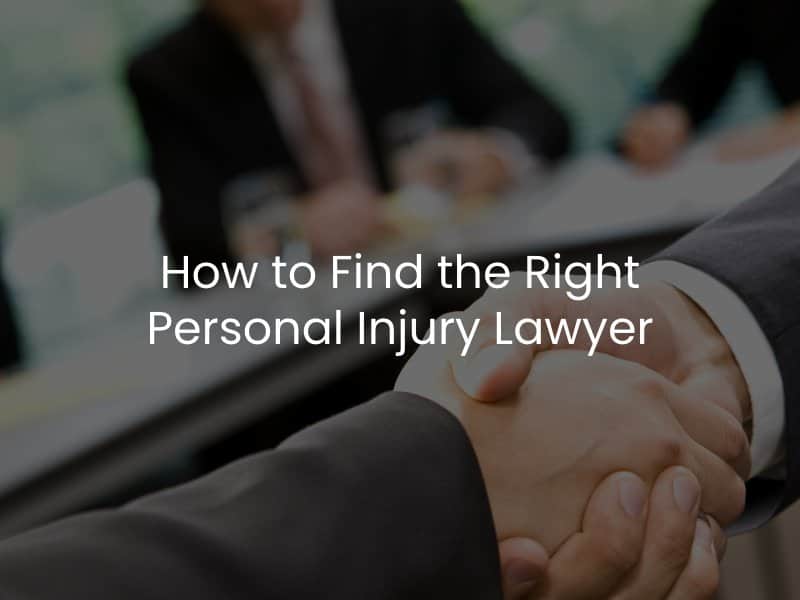 Ask People You Know for Recommendations
If you or somebody you care about has sustained an injury and think you may need an attorney to help you with your claim, we encourage you to ask the people in your orbit whether or not they have had to work with an attorney in the past period.
Word of mouth is the best type of advertisement, and if someone you know has sustained an injury and worked with an experienced personal injury attorney to recover compensation, they may be able to recommend that person to you.
When you receive a recommendation from a friend, family member, or coworker, there is nothing wrong with doing some research on your own into that particular attorney. Go online and look at any reviews available for that lawyer.
Get on a Search Engine
If your friends or family members do not have any recommendations, we encourage you to head to your favorite search engine to begin your search.
The first step should be narrowing down an attorney closest to you. To do this, you should type in your location as well as what kind of injury you have sustained. For example, your search may look something like "San Diego slip and fall accident lawyer" or "dog bite injury lawyer in Sacramento."
Your search may look a little different than this, but that is okay. Google and other search engines have powerful algorithms that will likely pull up the lawyers closest to you based on your search terms. However, we caution you to look beyond just the first few results that pop up. The results that come up at the top of the page will likely be advertisements, which means the attorney paid to have their firm show up first.
We encourage you to look thoroughly at the first few pages of search results and jot down all the attorneys you think you may want to work with. Look more closely at the third-party reviews associated with an attorney you may want to call and ensure they are recommended by others.
Perform a License Search
After you make a list of attorneys that you want to talk to, we encourage you to run their name through the California Bar's online attorney search. This tool will let you look up an attorney's license to determine whether or not they are active, when they were admitted to the bar, whether or not they have had any disciplinary actions taken against them, and whether or not they have had any administrative actions taken against them. Even though the vast majority of attorneys in California are good at their jobs and handle themselves professionally, that is not always the case.
Schedule Multiple Meetings
You should make a list of attorneys you want to work with and then schedule free consultations with each of them. Ultimately, you need to find an attorney with whom you are most comfortable. A personal injury case can be challenging and time consuming, so you want someone by your side you can trust.