How To Choose a Personal Injury Lawyer
If you sustain an injury due to the careless or negligent actions of another person, company, or entity, there is a chance you will need a lawyer to help you recover compensation. Securing money for your medical bills, lost wages, and pain and suffering can be a complex process, but an attorney can help. Here, we want to outline some basic questions that you should ask any lawyer you are thinking of working with for your injury claim in California.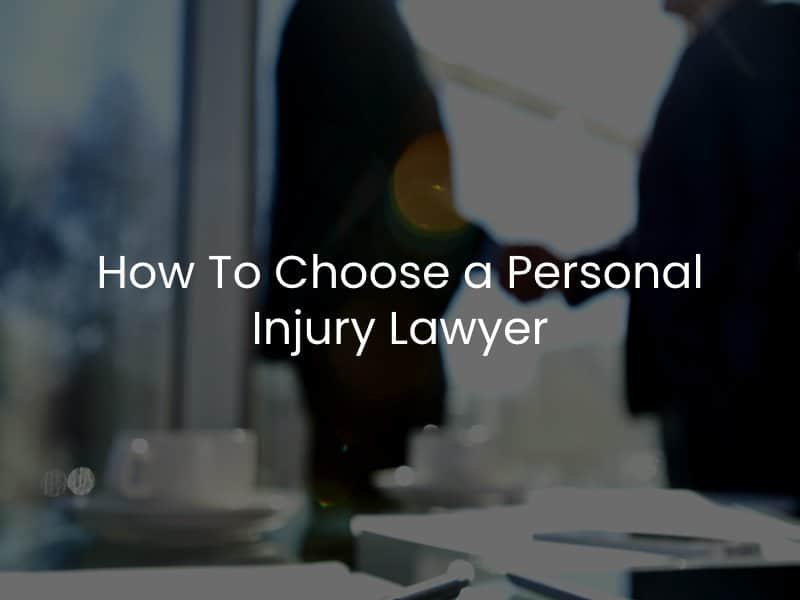 What Are Your Fees?
At some point, you need to go ahead and get the money conversation out of the way when you talk to an attorney. Most Sacramento personal injury lawyers will take your case on a contingency fee basis. This means that you will not have to pay any fees until you recover the compensation you are entitled to through an insurance settlement or a personal injury jury verdict.
Contingency fees mean that an attorney will take a percentage of the overall compensation award, usually ranging from around 25% to 40%, depending on the factors related to your claim. A contingency fee will be agreed upon before the attorney begins work on your case.
Do You Handle Only Personal Injury Law?
You should ask your attorney if they only handle personal injury law and how long they have been taking personal injury claims for clients. Most people do not understand how vast the field of law is. For example, it may not be in your best interest to have a person who only deals with real estate law handle your injury claim.
We strongly encourage you to find an attorney who has extensive experience handling personal injury law claims in California.
Have You Tried Cases Similar to This?
You should ask your attorney if they have handled cases similar to yours. For example, if you were injured in a slip and fall accident, you need to make sure that your attorney has experience handling these claims. These are premises liability claims, and an attorney who has only handled car accident cases may not be the best one to take your case.
Will I Be Working With You Directly?
Ask your attorney if you will be working with them directly as your case is ongoing. The reality is that some law firms use well-known attorneys to get people in the door and then hand the case off to newer lawyers or even legal assistants or paralegals. You need to know if an attorney will be handling your claim and whether or not you will have access to them if you have questions or concerns as your case moves forward.
How Much Compensation Can I Expect?
We encourage you to ask your attorney how much compensation they think you will ultimately receive. No attorney will be able to tell you definitively how much your case is worth upfront, as there are many factors that can affect the outcome of a claim. However, an experienced lawyer will likely be able to give you a ballpark answer.
Are You Willing to go to Trial?
Ask an attorney whether or not they are willing to take your case to trial. Some lawyers want to settle a claim quickly to get the money without having to spend too much time on the claim. However, this may not be in your best interests. Find an attorney who is willing to take your case to trial if necessary to ensure you are treated fairly.