What are Compensatory Damages?
The aftermath of an injury can lead to significant setbacks for victims. Fortunately, victims should be able to recover compensation if the injury was caused by the negligence of another entity or individual. Typically, a personal injury victim and their personal injury attorney will work to recover all compensable damages they sustain, including economic and non-economic damages.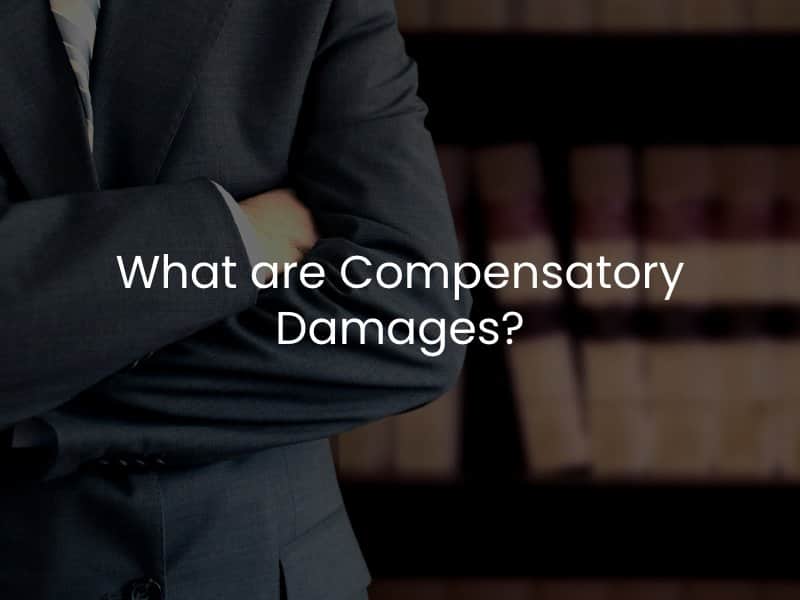 Defining Compensatory Damages After an Injury Occurs
Compensatory damages refer to the money awarded to a person who sustains an injury. This is compensation for damages the person sustained as a result of the injury and includes calculable expenses as well as more immeasurable losses. In order to receive compensatory damages, the injury victim has to prove that they sustained some sort of monetary loss and that the loss was the result of the actions of an at-fault party.
In general, there are two main types of compensatory damages that injury victims will likely be able to recover.
Economic Damages (Special Damages)
These are the calculable losses that an individual sustains as a result of injuries, the recovery process, and other losses related to the incident. Some of the most common types of economic damages recoverable include:
Emergency hospital expenses
Ambulance care
Surgical expenses
Rehabilitation or physical therapy costs
Prescription and over-the-counter medications
Nursing home care
Payment for domestic services
Any needed medical equipment
Lost income or loss of earning potential
Property damage expenses
Calculating compensable economic damages is done by gathering any types of bills, receipts, invoices, or estimates that come in after the injury occurs and after medical care has been completed.
Non-Economic Damages (General Damages)
Non-economic damages are also incredibly important to calculate adequately. However, these damages are not as easy to calculate as the economic losses mentioned above. Non-economic losses refer to the various types of pain and suffering caused by the injury and the recovery process. This can include physical pain and suffering damages, emotional and psychological pain and suffering damages, disfigurement, as well as loss of quality of life damages.
There are various ways to calculate non-economic damages, one of which includes the multiplier method. This method takes the sum total of the actual damages mentioned above and then multiplies it by a set number to reach the non economic total. Additionally, a per diem method could be which attaches a dollar value to every day the injury victim is expected to experience pain and suffering caused by the injury.
Are Punitive Damages Compensatory?
Another type of damages that may be available for a personal injury claim in California is punitive damages. These types of losses are reserved for situations where the conduct of the at-fault party was particularly egregious or even intentional. These types of damages, if they are awarded, are intended to act as a punishment to the defendant as well as a deterrent to others to help ensure that they do not act in the same manner.
Punitive damages are not compensatory because they do not pay for specific losses that the injury victim has incurred. We strongly encourage you to work with an attorney who can help adequately calculate all expected losses and work diligently to recover maximum compensation.