Rocklin Car Accident Lawyer
Every year, thousands of Californians suffer serious injuries and die in preventable auto accidents. At Rosenthal Law, it is our mission to shed light on the most common causes of car accidents by helping victims go up against at-fault parties in pursuit of financial compensation.
If you need to bring a claim against a negligent driver, a car insurance company, a trucking company or any other defendant in Rocklin, California, our Rocklin accident lawyers can help. Retain us for our legal services at zero upfront costs. Start with a free, nonobligatory consultation.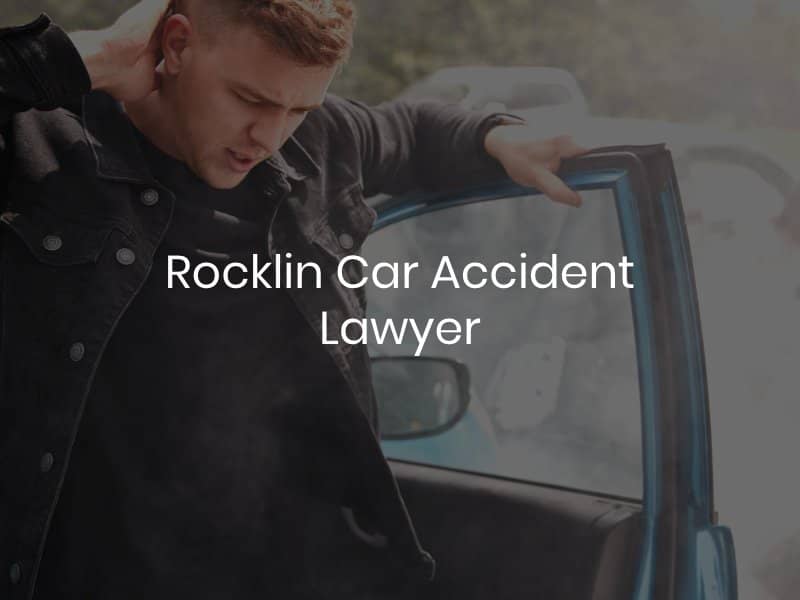 Why Choose Us?
We have over 25 years of experience practicing car accident law.
We emphasize the personal side of personal injury law.
Our attorneys achieve superior results for clients through hard work.
We treat each client with honesty, respect and integrity.
We take all car accident cases in Rocklin using a contingency fee arrangement.
What to Look for in Your Car Accident Lawyer
Suffering serious injuries in an auto accident can significantly disrupt your life. It is our mission at Rosenthal Law to give clients hope for the future again. When you choose your car accident attorney in Rocklin, you should feel like he or she is serving your best interests around the clock. Look for certain signs a lawyer is right for your case before retaining the firm.
Practice area experience. Search for a law firm with a successful history negotiating car accident claims, not just personal injury cases in general.
Local experience. An attorney who knows the area and has a network of connections with local investigators, police and courthouses can be a major benefit to your case.
A personal touch. Your Rocklin accident lawyer should make you feel welcome, heard and cared for during every stage of your claim. A personalized approach could make all the difference.
It is important to feel comfortable and confident in the attorney you choose to represent your car accident case in Rocklin. Your lawyer should ease your mind, answer your questions and guide you through the claims process from start to finish. Find out if we are the right firm for you during a free consultation. Our firm can setup free Uber transportation to and from our location if you cannot travel to our office for your initial case review.
Our Auto Accident Experience in Northern California
At Rosenthal Law, we do not back down from challenging car accident cases. We pride ourselves on bringing careless or criminal drivers to justice, no matter what the unique circumstances of the auto accident. In our decades of experience, we have helped hundreds of survivors recover compensation for their damages after all types of auto accidents.
ATV or off-road vehicle accidents
Autonomous vehicle accidents
Bicycle and pedestrian collisions
Drunk driving accidents
Fatal car accidents
Head-on collisions
Motorcycle accidents
Rideshare or taxi accidents
Rollovers
T-bone collisions
Truck/big-rig accidents
From fatigued truck drivers to vehicle defects, our lawyers have handled crash cases involving all types of situations, causes and contributing factors. We work with investigators who can get to the bottom of your recent crash, identifying the defendant(s) so we can move forward with your claim. Then, we can help you fight for a compensation award we deem appropriate for your losses, even if an insurance company does not agree.
Contact a Car Accident Attorney in Rocklin Today
An auto accident is often one of the most traumatic experiences of a survivor's life. If you or someone you love was recently in a car crash in Rocklin, we may be able to help you get your life back. Let us review your case and damages for free today. We want to help you hold someone else accountable for causing your accident, as well as fight for fair and just compensation for your losses. Schedule a free consultation today by calling or using our online request form.