Folsom Car Accident Lawyer
Every day, auto accidents in California destroy and take lives. Vehicle collisions can cause severe personal injuries as well as wrongful deaths. Most car accidents are preventable with due care and vigilance. If someone else's negligence injured you or gave a loved one a permanent disability, you can fight for justice with help from a Folsom car accident lawyer at Rosenthal Law. Please contact our law office today for a free car collision consultation.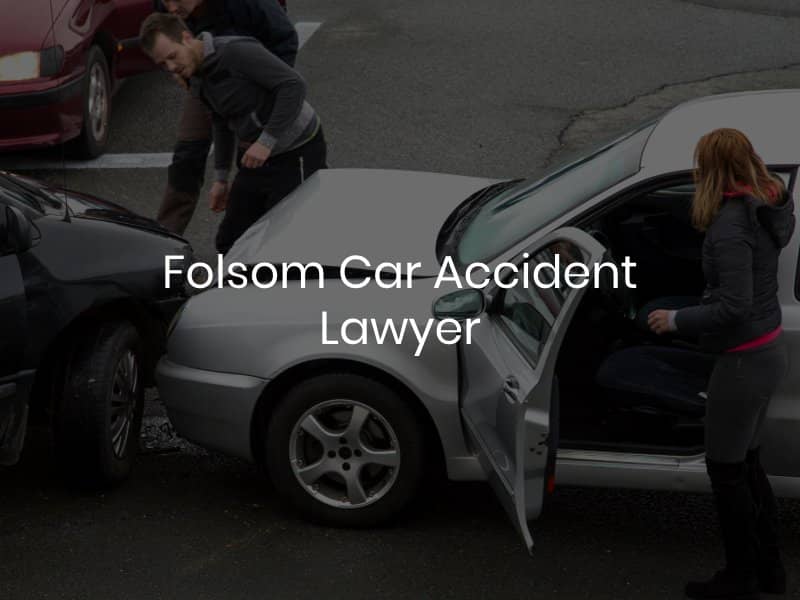 Why Clients Choose Us
Our car accident lawyers in Folsom will help you every step of the way during your insurance claim or civil lawsuit. You can enjoy 100% peace of mind with one of our attorneys on the case.
Our outstanding personal injury case results for past clients demonstrate our ability to fight for maximum compensation and win. We have obtained multimillion-dollar results for car accident victims.
Our lawyers use personalized, proven legal strategies to recover the best possible results for each client. We know precisely how to deal with insurance companies after a traumatic auto accident.
When You Should Work With an Accident Attorney in Folsom
Handling your car accident claim alone could expose you to risks such as accepting a too-low settlement, saying something that hurts your chances of recovery, falling into a insurance claims adjuster's trap, overlooking an important source of compensation and missing your filing deadline. If you suffered serious or debilitating injuries and are struggling with medical bills, you cannot afford to make these mistakes.
Your future could rest on the amount you obtain from a car accident settlement or jury verdict. Always trust a Folsom car accident attorney from our law firm for assistance with serious, catastrophic, debilitating or fatal accident cases.
Factors Involved in Folsom Car Accidents
Human error is the number one cause of auto accidents in Folsom, California. Almost all car accidents are avoidable with due care by the driver operating the vehicle. When drivers ignore traffic rules, violate rights-of-way, speed, drive drunk or drive distracted, accidents happen. It is our mission at Rosenthal Law to bring irresponsible drivers to justice on behalf of injured crash victims.
Distracted driving
Driving under the influence
Reckless driving
Speeding
Negligent driving
Poor vehicle maintenance
Broken roadway rules
Street racing
Roadway defects
Vehicle defects
If we agree to take your case, one of the first things we will do is investigate your car accident to identify all possible defendants. You might assume only the other driver could be liable for your damages, but third parties may also play a role in your crash injuries. If your seat belt did not work properly, for example, the manufacturer could be partially liable for exacerbating your car accident injuries. A Folsom car accident attorney from our firm can identify all liable parties to help you maximize compensation.
Types of Car Accident Claims in California
Most car accident lawsuits in California use the basis of negligence. The plaintiff's lawyer will assert that the victim's injuries reasonably would not have happened were it not for the negligence of the defendant. Another potential grounds for a car accident lawsuit is product liability. If the vehicle contained a defect that caused or contributed to the crash, the manufacturer of the vehicle could be liable for the victim's damages. If it was the roadway that contained a defect, such as a pothole, the case might involve premises liability laws. Our car accident lawyers can help you decide the proper foundation for your injury claim before filing.
Contact a Folsom Car Accident Lawyer Today
At Rosenthal Law, we are here to assist you as a car accident victim in Folsom. If you suffered injuries or lost a loved one due to wrongful death in a car wreck, our personal injury law firm in Sacramento can help. Our Folsom car crash attorneys have obtained compensatory awards for victims of passenger vehicle, motorcycle, bus, truck, bicycle, Uber/Lyft, autonomous vehicle and other auto accidents throughout California.
We have what it takes to navigate any type of car accident case on your behalf, including dealing with insurance companies and fighting for damages to cover costly medical care. Learn more about the personalized representation we may be able to offer you. Call or contact us online today.