Citrus Heights Car Accident Attorney
If you were recently in a car accident in Citrus Heights, you may need a lawyer's assistance with the claims process. The Citrus Heights car accident attorneys at Rosenthal Law can review your case and help you negotiate for fair compensation from an insurance company.
California often tops the list of states in terms of annual traffic accident deaths. In 2016, 3,623 victims lost their lives in California car crashes. While California's population is comparatively higher than most other states, crashes still occur at an alarming rate. Negligent and reckless drivers cause most serious and fatal collisions in California.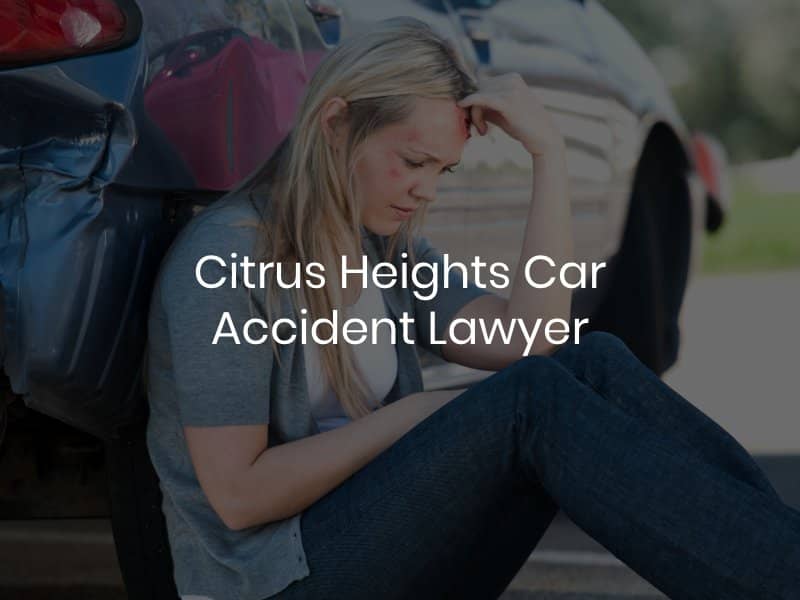 Why Choose Rosenthal Law?
We handle car accident cases in Citrus Heights the way we would expect a lawyer to handle a case involving our own family member.
We are not a mill-type personal injury law firm. Our team is selective with the cases we accept and dedicates personal attention to each client.
Our lawyers have exclusively handled personal injury lawsuits in the Sacramento area for over 25 years. The Citrus Heights accident attorneys from our firm have extensive car accident case experience.
We have the resources and personnel to take a Citrus Heights car accident claim to trial if that is what it takes for fair compensation.
Damages You Could Recover Through a Car Accident Claim
Our car collision attorneys in Citrus Heights do what they do to help injured accident victims get their lives back. We know how disabling and disrupting a serious accident can be for those involved. It is our mission to help victims and their families in any way we can, especially through the pursuit of fair and full compensation. A successful auto accident claim in Citrus Heights could result in recovery for several types of losses.
Lifelong medical bills
Disability-related expenses
Lost wages
Lost future capacity to earn
Property damage repairs
Pain and suffering
Legal fees
Punitive damages
Although a financial award cannot reverse your serious losses, it could help you and your family move forward in comfort after a serious car accident. Winning a settlement or jury verdict could give you the compensation you need to pay off unpaid medical bills, afford future health care, receive important treatments and make up for lost income. Our auto collision attorneys in Citrus Heights will work hard to obtain the award your injuries deserve.
Who Is Responsible?
In California, fault-based insurance rules require that you determine the identity of the at-fault party before you bring an insurance claim. Determining the defendant is one of the tasks our Citrus Heights auto accident lawyers can take care of on your behalf before you initiate the claims process.
The other driver. In most car accident cases, one of the drivers will be liable for damages. The other driver could owe compensation for your losses if he or she caused your crash through an act of negligence or recklessness, such as speeding or drunk driving.
Owner of the roadway. The private or public entity in charge of maintaining the road where the crash occurred could be liable if it negligently allowed a defect to cause the crash, including a pothole or an unsafe construction zone.
Product manufacturer. An automaker or the manufacturer of a vehicle part could owe you compensation if a defective or dangerous part, such as a tire or seat belt, contributed to your injuries.
Some car accident cases in Citrus Heights involve multiple at-fault parties. In these situations, each defendant may be responsible for paying an amount proportionate to his or her percentage of fault. The car accident lawyers at Rosenthal Law have years of experience helping clients through even the most complex cases. Find out if we can take care of your case today during a free initial consultation.
Contact a Citrus Heights Car Accident Attorney
Consulting with a Citrus Heights auto accident attorney from Rosenthal Law can give you answers. We can give you and your family peace of mind after a serious car accident. Whether you suffered life-changing injuries or lost a loved one, we can walk you through the steps of bringing an insurance claim and/or lawsuit against an insurance company. Your family could be eligible for significant compensation from the at-fault party, if the collision resulted in serious injury or wrongful death. We can assess your case for free today. Call us or submit our online intake form.