Elk Grove Car Accident Lawyer
Elk Grove and surrounding communities in Northern California see dozens of vehicle accidents every day. Some of these accidents cause only minor property damages, while others cause catastrophic and fatal personal injuries. At Rosenthal Law, our car accident lawyers in Elk Grove have guided enough car accident victims through the claims process to recognize the devastating effects a crash can have on every aspect of a person's life.
We may be able to help you move forward after a serious car accident in Elk Grove. Contact us today for a free consultation.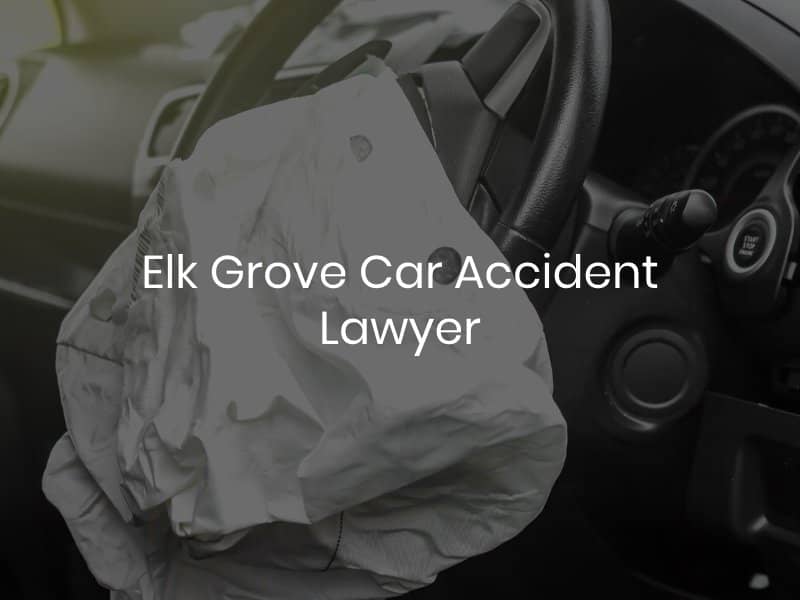 Why Choose Us?
You will speak directly to a car accident attorney about your case, not a paralegal.
You will enjoy personalized care and attention from your attorney.
Your case will benefit from a lawyer with years of experience handling car accident cases.
You may receive a greater award thanks to our persistence, hard work and dedication.
You will not pay a cent unless we obtain a settlement or verdict for your damages.
Do You Need to Hire an Elk Grove Car Accident Lawyer?
If your car accident caused less than $10,000 in medical bills and property repairs, you may be able to take your case to the Sacramento small claims court without legal representation. If your crash resulted in more than $10,000 in damages or involves complex issues, however, it could be in your best interest to retain a lawyer. An Elk Grove car accident lawyer from Rosenthal Law could help you negotiate a fair and full settlement from an auto insurance company. Negotiating a serious injury case or wrongful death case without help from a lawyer could expose you to the risk of accepting a small settlement – or obtaining no financial relief at all.
Car Accident FAQs
It is natural to have pressing questions after suffering an injury in an auto accident. You may not fully understand your rights or how to go about bringing a claim in Elk Grove. You may also wonder what your case could be worth and how long you have to file. Our car accident lawyers can answer these questions and more during a free consultation.
Should I call the police? In most cases, yes. Calling the police is a great way to get an official record of your accident for insurance companies.
Do I have a claim? If you have reason to believe someone else caused your car accident or related injuries, you may have a damage claim. You or your lawyer must bring a claim within two years of your crash in California.
Should I settle with an insurance company? Insurance companies are not on your side. Before you accept a settlement, check its accuracy with an auto accident attorney you trust.
Our law firm offers free, no-obligation car accident case reviews as a chance for survivors to ask their questions and receive honest, unbiased answers. Before you believe what an insurance company has to say about your claim, take your questions to someone who will protect your best interests. Speak to our car accident attorneys in Elk Grove today.
fTypes of Car Accident Cases We Accept
Clients from all walks of life come to Rosenthal Law for advice, counsel and legal representation after auto accidents in Sacramento County. We are a trusted source of information for survivors of automobile accidents. Whether your crash involved a city bus or an off-road adventure, we can help you recover compensation. We handle accident cases involving all types of vehicles.
ATVs
Autonomous vehicles
Buses
Motorcycles
Rideshare vehicles
Taxis
Trucks
At our personal injury law firm, we take car accident cases that involve distracted drivers, drunk drivers, hit-and-runs, rollovers, sideswipes, pedestrians, road construction zones, defective vehicle parts and more. It is our mission to guide victims successfully through the steps of a claim after any type of automobile accident in Elk Grove.
Contact an Elk Grove Car Accident Attorney Today
The Elk Grove car accident lawyers at Rosenthal Law may be able to help you obtain fair and just compensation from an insurance company or at-fault party. We have years of experience bringing claims against powerful entities in Elk Grove, including delivery companies, armored car companies, commercial trucking corporations and the government. Find out if we can accept your injury case today during a free consultation. Call or request a meeting online.