Sacramento Birth Injury Lawyer
The birth of a child is normally a very happy time in the life of a couple. But joy can turn to despair when a birth injury occurs. A Sacramento birth injury lawyers at Rosenthal Law can handle medical malpractice cases for parents whose children have suffered a birth injury.
Birth injuries are heartbreaking and our firm understands how difficult this time can be. From the moment you call Rosenthal Law, our birth injury attorneys and staff members are dedicated to helping you through this. Our team will work hard to help make sure you get all the compensation you are entitled to receive. We serve clients throughout Northern California. Call our firm at (916) 774-7200 to discuss your legal options with a qualified birth injury attorney today.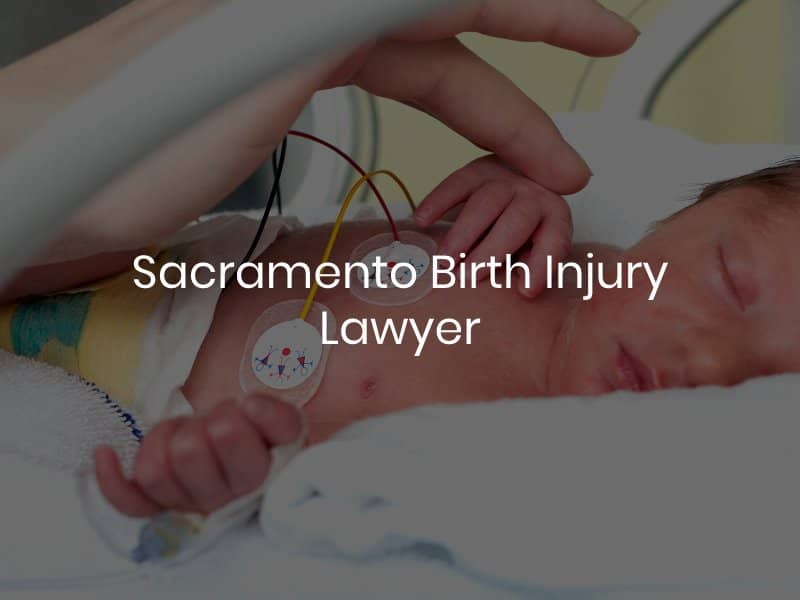 Content
What Causes Birth Injuries?
Birth injuries are complications that arise during labor, delivery, or both. They can result in many problems for the newborn baby and these problems can be mild or severe. An infant may suffer long-lasting disabilities because of a birth injury, including conditions such as cerebral palsy. While some complications are unpreventable even with due care, others may not have occurred with proper medical care and attention to both mother and baby. Medical malpractice, neglect and incompetence during labor or delivery in California could cause preventable birth injuries. Some of the main causes of a birth injury include:
Oxygen deprivation
Bleeding in the skull or brain
Mechanical trauma
Medical mistakes, such as delay in performing a C-section or failure to properly anticipate the size of the child
Failure to diagnose maternal diseases
Improper use of birthing tools
Failure to monitor fetal vital signs
Dropping or otherwise injuring a newborn
These issues are all avoidable and the doctors and nurses caring for mother and baby have a responsibility to ensure that the utmost care is given to avoid these issues. Our Sacramento injury attorneys have the resources necessary to investigate and prove through evidence the negligence, carelessness, and mistakes that could have been avoided in order to secure maximum compensation.
Who Is Liable?
If someone causes an infant's birth injury, that person could be financially responsible for the family's damages. The at-fault party could be liable based on California's negligence laws. The law states that a victim of medical malpractice such as a birth injury will be able to hold a party accountable if he or she can prove negligence. Someone could owe your family compensation if that person reasonably should have prevented your child's serious injuries. The defendant in your claim could be one or more of the following parties:
Obstetrician or Gynecologist
If the doctor overseeing your pregnancy reasonably should have caught a condition or complication before delivery, such as maternal diabetes, but failed to do so, he or she could be liable for related injuries or deaths.
Delivery Room Physician or Nurse
Delivery room errors cause many birth injuries in Sacramento. Mistakes during labor or delivery can range from using forceps incorrectly to failing to treat infant jaundice in time to prevent kernicterus.
Surgeon
If you needed a cesarean section to safely deliver your baby and the surgeon made a mistake that injured your child, the surgeon could be guilty of medical malpractice.
Hospital or Birthing Center
A hospital or another health care center could be responsible if it did something to increase your risk of a birth injury, such as keeping an unsanitary premises. It is also responsible for its nurses and other employees.
Medical Product Manufacturer
If a medical device during your pregnancy, labor or delivery malfunctioned and caused a serious birth injury, you may have a claim against the medical product manufacturer or distributor.
Identifying fault for your child's birth injuries may take an investigation. Our law firm can look into the birthing center where you had your child, as well as investigate those in charge of your pre- and postnatal care. We can look for signs of negligence and medical malpractice that may have caused your child's injuries or wrongful death. Once our birth injury lawyers identify who or what caused the injuries, we may be able to help you proceed with a damage claim.
Common Birth Injuries
One of the most serious types of birth injuries is oxygen deprivation. An infant may lose oxygen during labor or delivery if a complication such as umbilical cord prolapse arises and a doctor does not act fast enough to remedy the issue. It is the physician's job to notice signs of fetal distress and to take immediate action to help prevent brain damage. This is just one of many different birth injuries a child could suffer because of a physician's malpractice. As a result of the aforementioned issues, a number of common birth injuries could occur such as:
Asphyxia
Brachial plexus palsy
Brain damage
Erb's palsy
Fractured collarbone
Intracranial hemorrhage
Klumpke's palsy
Nerve damage
Shoulder dystocia
Spinal cord injuries
Temporary paralysis
Birth injuries like cerebral palsy result from brain damage caused by many factors, including medical malpractice. Cerebral palsy affects the body's ability to control movement and posture, often resulting in seizures, hearing deficits, behavioral problems, and intellectual impairment. Although this condition can never be reversed, it can be managed with a lifetime of medical care, including medication, therapy and, in some cases, surgery.
Birth Injury Statistics
Most parents do not realize the frequency of birth injuries until their children become victims. Then, they look into this problem and surprisingly find a significant history of such incidents around the world and in their hometowns. The Centers for Disease Control and Prevention recorded 22,335 infant deaths in the U.S. in 2017. The leading causes of infant fatalities were birth defects, low birth weight complications and maternal complications. Other birth injury statistics place the injury rate at about 6 to 8 children every 1,000 births in the U.S. Complications and the need for birth-assisting tools during delivery can increase a child's risk of suffering a birth injury.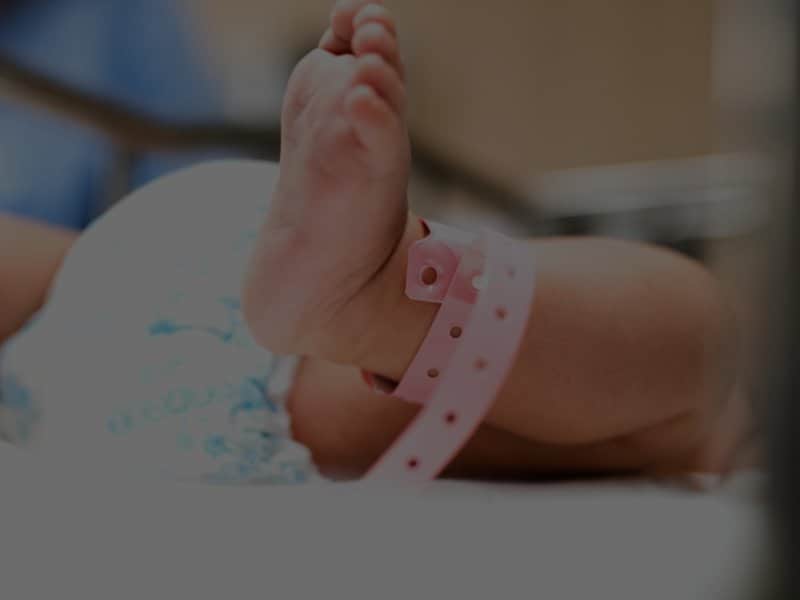 What To Do After a Birth Injury
If you are the parent of a child with a serious birth injury in Sacramento, know you are not alone. Thousands of parents have been through similar situations and managed to secure compensation for their child's lifelong medical bills and other losses. Although a lawsuit cannot make up for the immense losses a birth injury may have caused your family, it could give you financial stability for your child's future. Take the right steps to improve your odds of securing an award in California.
1. Switch doctors
Go to a new doctor for a second opinion on your child's status. Discontinue care from the physician or obstetrician you believe caused your child's injuries. Follow the doctor's orders for medical treatment exactly.
2. Document your experience
Write down exactly what you think happened. Include important facts such as the name of your doctor and the birthing center. Obtain copies of your medical records as well.
3. Learn about medical malpractice
A birth injury may be medical malpractice if another entity would have prevented your child's injuries in the same or similar circumstances. A birth injury lawyer in Sacramento can help you learn more about California's medical malpractice laws.
4. Contact a birth injury attorney in Sacramento
Contact Rosenthal Law to find out if what happened to your child gives you the right to file a lawsuit in Sacramento. We will listen to your family's story and guide you through the next steps.
5. Fight for justice
With a lawyer's help, your family can fight for justice for your injured infant. Your attorney can name the correct defendant(s) and file the injury claim on your behalf, helping you hold the doctor or hospital accountable for its actions.
No matter what stage of the process you are in, reach out to our Sacramento law firm for guidance. We can help you find out if you have grounds for a claim and what steps to take next. Our birth injury lawyers are here to help families achieve justice and negotiate for fair and full settlements from insurance companies. If a settlement is not possible, we are not afraid to take your family's birth injury case to court.
What is the Statute of Limitations in California?
You or your Sacramento birth injury lawyer must act within a certain period to have a valid birth injury claim in California. Each state has unique statutes of limitations on birth injury and other medical malpractice claims. Missing your deadline generally means losing the right to file a lawsuit for damages. Knowing your statute of limitations can help your family stay on track and protect your right to financial compensation.
Personal injury. Victims of personal injury accidents in California have two years from the date of their injuries to file civil claims.
Medical malpractice. Most birth injury cases take the form of medical malpractice lawsuits, not general personal injury claims. Claimants must bring medical malpractice actions in California within three years of the date of the injury or one year from the date of injury discovery.
Wrongful death. If your child lost his or her life due to alleged medical malpractice, you have two years from the date of the death to bring a wrongful death lawsuit.
California law has exceptions for some medical malpractice cases. In cases involving victims who are minors under six years old, for example, the claimant's attorney must file within three years or anytime before the child's eighth birthday (whichever is later). If your child's injuries occurred at birth, therefore, you may have about eight years to bring your lawsuit. Speak to one of our birth injury attorneys in Sacramento about your exact deadline to file. Missing the statute of limitations typically results in a courtroom denying your case.
Contact a Qualified Sacramento Birth Injury Attorney Today
If your child suffered a birth injury, call us at (916) 774-7200 to get started with your free initial consultation. The Sacramento birth injury lawyers at Rosenthal Law can meet you at your convenience, on weekdays, weeknights, or weekends. We can meet with you at our office, at your home, or in your hospital room. When you become a client, you pay no attorneys' fees unless we win compensation for you. Make an appointment today.